"Mario Royale" Creator Receives Cease & Desist From Nintendo
Like all good Nintendo parody objects, Mario Royale may be going away sometime soon, so you might want to jump in and play the game. InfernoPlus, the makers behind the game, quickly changed all of the art and logos behind the game to DMCA Royale, but it still retains much of the Super Mario Bros. feel. They did so after revealing to VICE that the company received a cease and desist letter from Nintendo themselves. Here's a quick snippet from the article in which they talk about the C&D.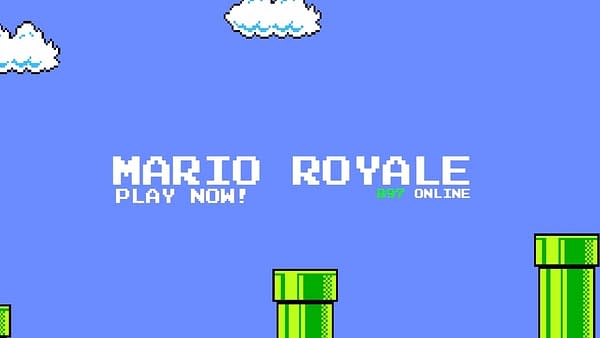 What's the worst case scenario?

That they get their legal team involved. I don't think they've done that before, not going after a fan game with serious intent. They tell them to stop, but they don't go after them. Eventually, I'm gonna get an email, for sure. In a way, it is their property. But it's intended to be fun. I'm not making money on this. In fact, I'm spending money, hosting the server.

I figured. How much does it cost?

It's about $120 a month, and people on my Patreon are now helping to cover $60 of it. I just wanna break even.

If Nintendo gets aggressive, though, it could cost more. LOVERoms got sued for $12 million.

Roms are weird, though. Nintendo doesn't like rom sites because Nintendo has online stores for their games on the Wii U. The rom sites are redistributing [copyrighted] work, verbatim. But for the most part, the precedent is set that if you make a fan game, Nintendo will C&D [Cease and Desist] you. If you ignore [that notice], of course they'll sue you. But fan game, it's usually C&D, or ignore.
If you're not familiar with Mario Royale, it's essentially a 75-player battle royale game where you all race through levels of the original NES version of Super Mario Bros. The new name is in reference to the Digital Millennium Copyright Act, for which Nintendo would likely use if they actually moved forward and took the company to court over the matter.