Marvel has a New Mobile Trading Card Game: Marvel Battle Lines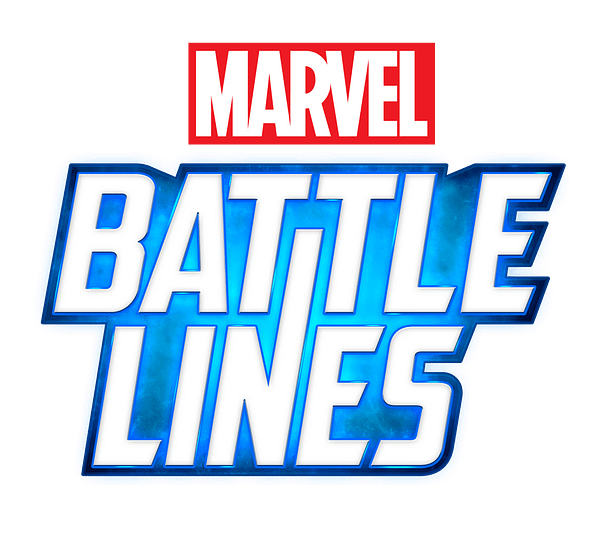 Marvel and Nexon have partnered to give Marvel Entertainment another shot at mobile TCG success, luckily this one has far better art than some previous efforts. Marvel Battle Lines is a "new strategic card battle game featuring hundreds of iconic Marvel Super Heroes and Super Villains." Players will collect and build the ultimate deck of heroes and villains to take into battle across an extensive single-player campaign with an original story by Marvel writer Alex Irvine and real-time, turn-based competitive PvP. Many of the other in-game activities will revisit beloved Marvel storylines and events, so chances are, you'll see some of your favorite comic arcs recreated in card-game form.
Marvel Battle Lines will be released in 2018 as a free-to-download game on iOS and Android devices. Note that some things will need to be purchased, likely card packs. However, the general idea for the game is to get players up to speed quickly and be competitive in PvP right from the start. So you won't have to wait until you've stockpiled a hoard of cards to do well in PvP, which is the main draw for mobile TCGs survival. The way Nexon plans to achieve that "competitive from the start" objective is by awarding cards to players after every battle in single player and PvP. So you get cards just by playing.
"Marvel's incredible universe has reached hundreds of millions of fans around the world and it's an honor to be collaborating with their team on a truly unique game that draws on the nostalgia of collecting trading cards and taps into the fun of battling with friends," said Lawrence Koh, General Manager at Nexon. "Marvel Battle Lines is incredibly engaging, fast and accessible, and will give players a chance to hone their skills and collect their favorite Super Heroes and Super Villains based on how they like to play games – whether that's through the original single-player storyline and activities or competing in the PvP mode."
"We are working very closely with Nexon to deliver a card battle game that is authentic to our characters and true to the platform," said Jay Ong, Senior Vice President of Games, Marvel Entertainment. "MARVEL Battle Lines features an original story and all-new gameplay that Marvel fans and mobile players alike will enjoy for hours on end."
I mentioned the good art right? Because it is pretty fantastic. You can check out a handful of cards from the game below.