Mass Effect Multplayer Christmas? More Updates From The Andromeda MP Team
Fernando Melo, one of the devs on the multiplayer development team for Mass Effect: Andromeda, has spent the last few days giving us more and more glances at the new multiplayer system. He's been calling it MP Christmas. And each tweet follows the "on the first day of Christmas" pattern pretty well for a game dev. He's taken up calling himself MP Santa and started the pattern on day two.
The first MP reveal we got was the non-human playable characters teaser shot which showed off a turian, salarian, krogan, and asari as playable characters in the multiplayer. Which I'd written about earlier in the week.
The second, third, and fourth should all be new. The second showed the stats for a human character as well as a few abilities like sticky grenade, tactical cloak, and incinerate. The third showed the color customization for armor which gives you some nice color coordination options. And the fourth is our first up-close look at a Turian playable character including stats – this time with armor in fitting Christmas colors. The fifth day's reveal should be coming in sometime later today, so do check in for that update. All four screenshots are in the gallery below.
If the pattern holds, we should be getting daily updates up until the end of PAX East on Sunday, March 12th. The Andromeda multiplayer will be available for play-testing for all attendees of PAX East throughout the show and the Andromeda panel is scheduled for 4:00 PM EST in the Main Theatre.
Mass Effect: Andromeda is scheduled to release on March 21st in North America, everywhere else on March 23rd. The game was a bit late in production which left the multiplayer team to scrap the planned tech test. MP Christmas seems to be their way of making it up to us. The game finally went gold just over a week ago. And we've already gotten to take a look at combat, and got an early introduction in combat profiles and squad makeup.
---
---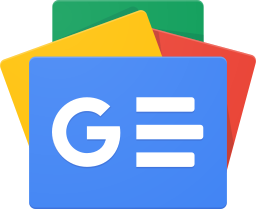 Stay up-to-date and support the site by following Bleeding Cool on Google News today!