More Footage Surfaces from the Cancelled Prey (2006) Sequel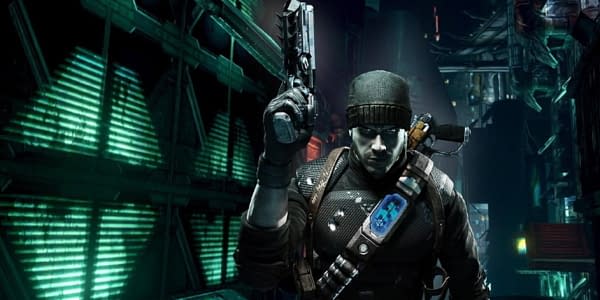 Human Head Games' 2006 title Prey was an absolutely massive hit for 2K Games, who announced a sequel to it shortly after release, and we did get some information about Prey 2, but after the IP rights to the Prey franchise were bought out by Bethesda's parent company ZeniMax Media, the game was continually pushed to the backburner. Then in 2014, Bethesda Softworks officially cancelled the sequel and decided to reboot the original game. 2017's Prey was many things, but an overnight success it was not. Which means we aren't ever likely to get a version of Prey 2 any time soon.
However, that hasn't stopped fans of the original from wondering what could have been.
According to GamesRadar:
Andrew Borman, a Digital Games Curator at the Museum of Play, was sent a 1-minute clip from Human Head Games, the original developers of Prey 2, that features gameplay of a mission from the canceled title. The clip starts off with a cutscene of the player looking at what appears to be a coin or badge, which may have been a plot point in the game's story (which was revealed to have an incredible plot twist). The player character then flips the coin and catches it before the cutscene ends and cuts to gameplay.
The gameplay showcased in the footage is pretty standard stealth shooter fare, with some hints as to a possible movement system revamp, and showcases a ton of weapons and reload animations. Due to the amount of polish on the footage, it seems like Prey 2 almost made it to shelves. It was certainly very well along in the development stage before Bethesda cancelled it, which is a damn shame.
You can watch the video clip in Borman's original tweet below.