Last week, last month, last year, and last decade, Wizards of the Coast revealed a ton of spoilers for their upcoming set for Magic: The Gathering, titled Theros: Beyond Death. Today, we at Bleeding Cool want to go over a few of the cards that were spoiled, and highlight them – some of these are far too good to pass up. If nothing else, believe in that!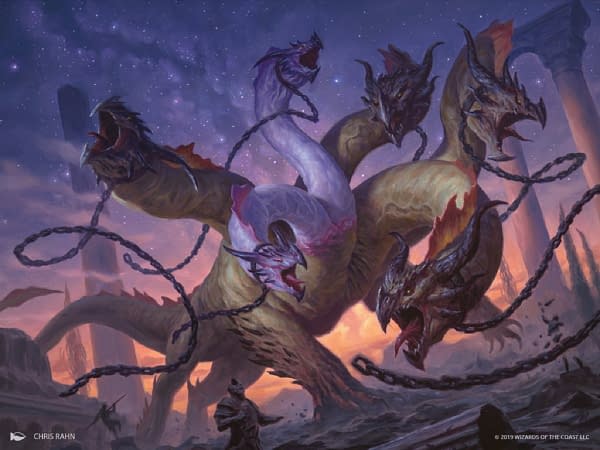 December 28th
December 28th saw us receive very little in the way of spoilers. However, we did get Gallia of the Endless Dance, a legendary Satyr who can act as a decent choice of commander for Satyr tribal decks, or in competitive Commander as a sort of slow draw engine.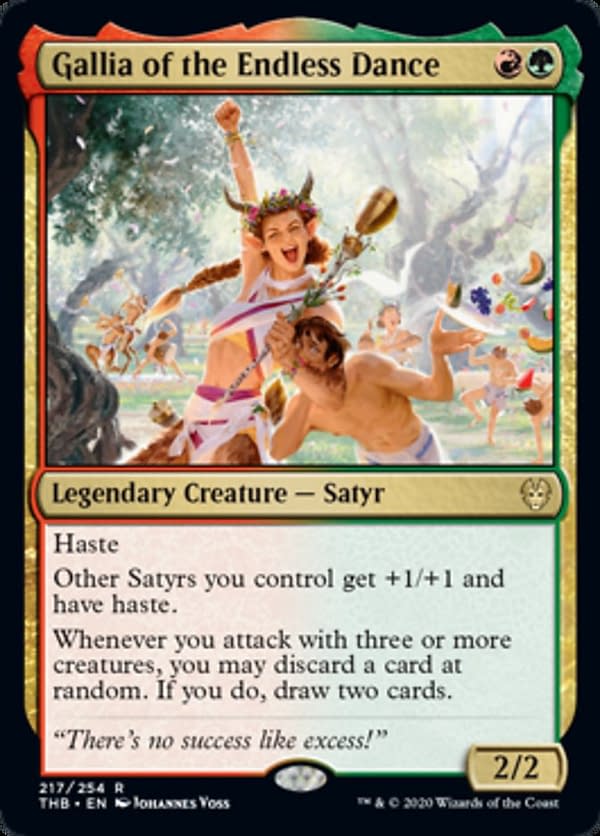 December 29th
Weekends are usually paltry days for previews even with spoiler season fully underway, but on December 29th, 2019, we got Tymaret Calls the Dead, a Saga enchantment that seems pretty good for the sake of a pseudo-Dredge build.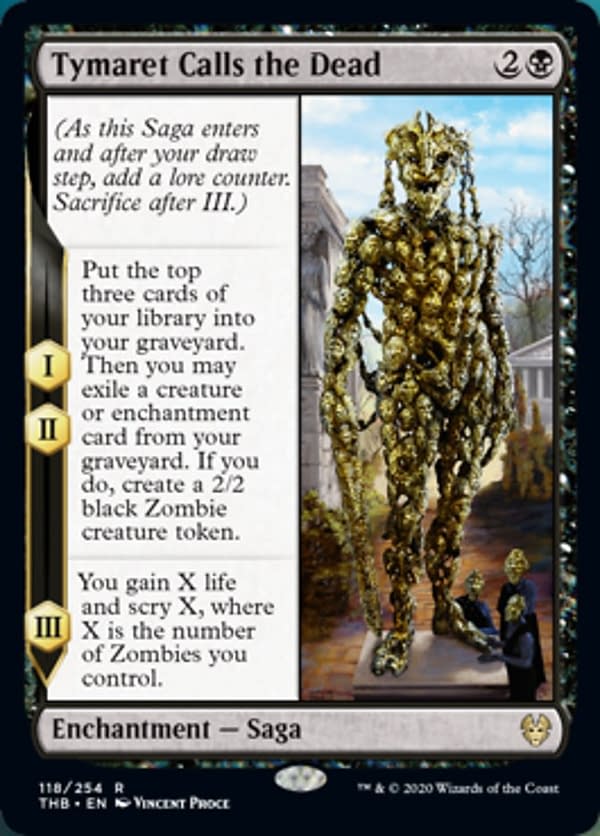 December 30th
On December 30th, spoiler season hit the ground running with a plethora of new reveals, not the least bit insignificant were a few of the Gods (which, as expected by many, were the five mono-colored Gods from the original first Theros set, revamped into new versions of themselves – as Wizards of the Coast is apt to do), and among them, one of the best Gods in the set: Purphoros, Bronze-Blooded.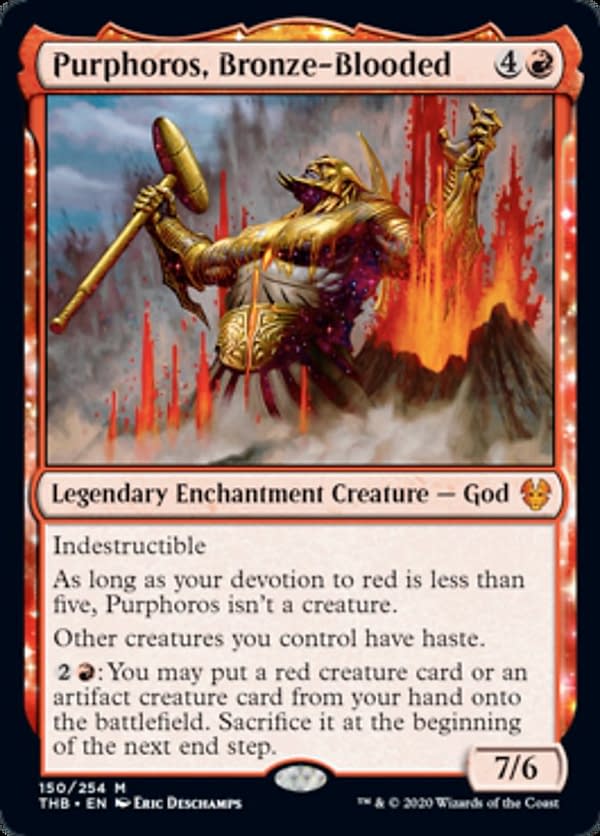 Also of note is the bane (Hound) of my own personal nightmares as a reanimator player – a card so vile that I would gladly rip up every copy I face, if it weren't that I'd get in trouble for it. Meet Kuronos, Hound of Athreos.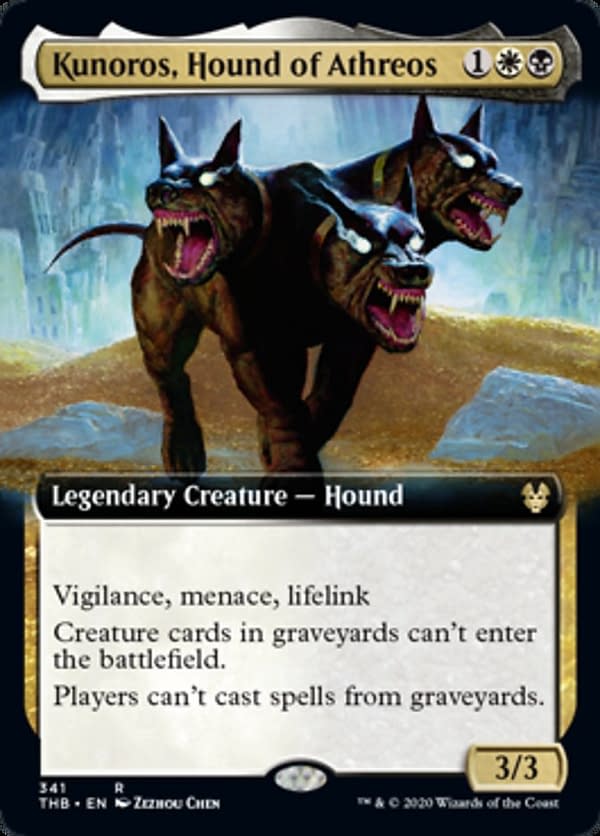 But Wait… There's More!
It's been personally decided that there have been too many spoilers for me to fill one article with, so stay tuned for another one later today. Therein, I'll be discussing some of the highlights from days between New Year's Eve and New Year's Day.
But in the meantime, what do you think of these Magic: The Gathering cards? Are they playable in the formats you like? Are there some things you wish were better about some of these cards? Let us know!
Enjoyed this article? Share it!