An intrepid Redditor has discovered that The Elder Scrolls III: Morrowind and three other games will be coming to Xbox One as backwards compatible titles later today.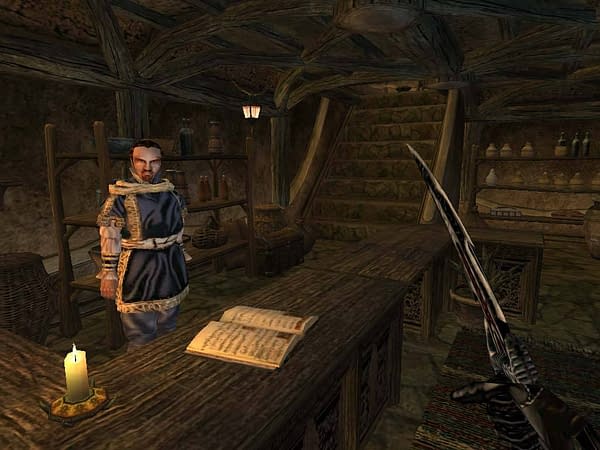 Reddit user nuton found a page for Morrowind on Microsoft's online store, though the listing since been taken down. Original Xbox games Destroy All Humans!, Full Spectrum Warrior, and MX Unleashed were also spotted and have not been taken down. The description for Morrowind in the screenshot shared on Reddit says it's the Game of the Year edition, meaning the download will come with the full game and both the Bloodmoon and Tribunal expansions. The titles currently don't have a price tag, so they aren't for sale yet, but they will be coming soon.
That only the Morrowind page has been taken down does not bode well for fans of the game, but it is the most popular of the four games, which might account for why the page was removed.
The games will likely go live after being "revealed" during Microsoft's Inside Xbox episode later today, which is intended to include a "big update" for Xbox backward compatibility. We'll update this story as it develops, including whatever else is announced during the Inside Xbox episode, which will start at 3:30 p.m. PDT today.
Xbox added a few more current games today as well including Masters of Anima, Extinction, Owlboy, and Robocraft Infinity.
Enjoyed this article? Share it!