"Mortal Kombat 11" Gave Jade A New Brutality In The Latest Update
The devs over at NetherRealm Studios may not be doing character reveals right away, but they seem to be adding more content to Mortal Kombat 11 in each update. For example, the latest update to the game has given a brand new Brutality to Jade. Her brutality is easy to unlock, sort of, but it will be a challenge for the inexperienced as you need to complete 10 ranked Daily Kombat Challenges to unlock it.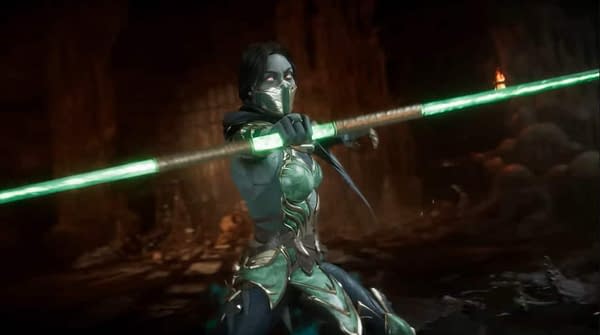 Once you do, this thing is a piece of glory. As you can see from the video of it below, Jade will appear behind her foe and straight-up snap their neck clean off the shoulders. It's not quite a callback, but it does fall in line with some of her previous fatalities from MK9 where she had a preference for beheading people. Best of luck to those of you looking to unlock it in Mortal Kombat 11.