Mr. Beast Giving $50k To Players On Magic: The Gathering Arena
YouTube personality and influencer Mr. Beast, known well for his indiscriminately philanthropic efforts, is holding another giveaway! On Friday, April 23rd, Mr. Beast, also known by his real name of Jimmy Donaldson, is going to be going on to Magic Arena, Magic: The Gathering's online gameplay interface, and giving $25,000 USD to each of two lucky opponents.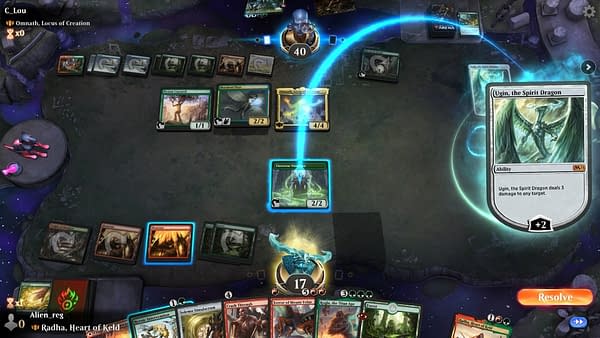 According to the press release by Wizards of the Coast, Mr. Beast is giving away $50,000 USD in total to those two players, but is also giving away other prizes randomly as well. Mr. Beast has nearly 60 million followers and has conducted such philanthropic stunts as offering people $100,000 to quit their job or offering people $10,000 to sit in a container filled with snakes. His most recent video can be seen in the YouTube link below!
To join in on the fun, players must have an account on Arena's interface, which is easy as it's free. Beyond that, players are supposed to join Arena's "FNM At Home" event on Friday, April 23rd, between the hours of 11 AM and 12 PM Noon, which is when Mr. Beast will be conducting this giveaway. If you encounter Mr. Beast as an opponent, you may be eligible for a prize from the YouTube personality!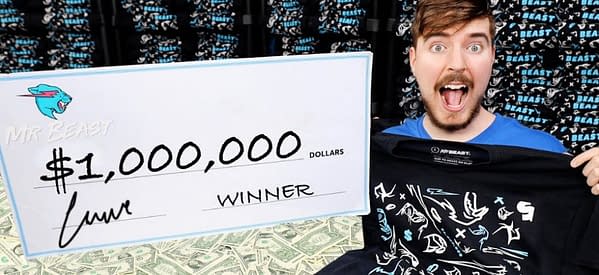 If you are interested in this next philanthropic exploit, you can download Magic: The Gathering Arena on Wizards of the Coast's site by clicking here. Are you excited for this giveaway? Do you play Magic: The Gathering, and are you on Magic Arena? Let us know what you think in the comments below!