Munchkin, the perennial card-based fantasy adventure game, is leveling up with a brand-new tabletop game from CMON, and is currently funding on Kickstarter!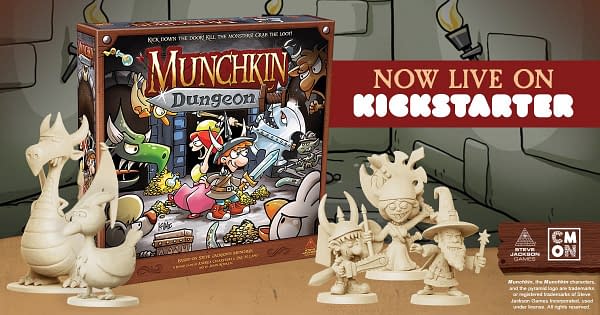 Steve Jackson Games unleashed Munchkin onto the gaming world in 2001, and the wildly popular card game has spawned multiple expansion, including Munchkin: Cthulhu, Munchkin: Rick and Morty, and Star Munchkin. This will be the first time the game has been expanded into a table-top dungeon crawler, with a ton of really fun miniatures!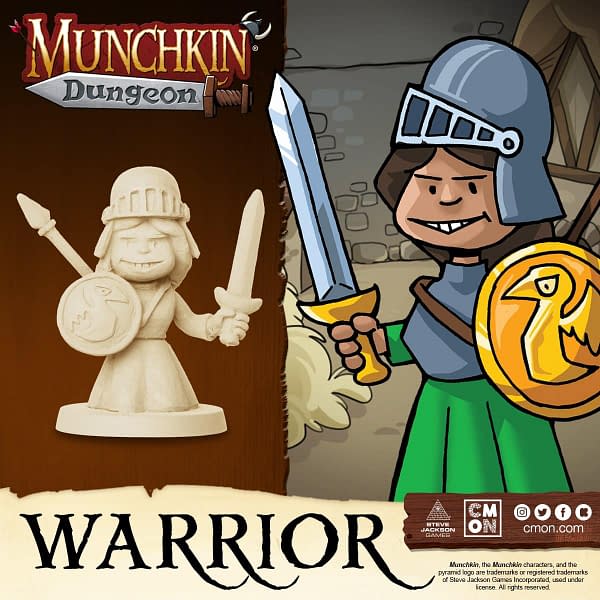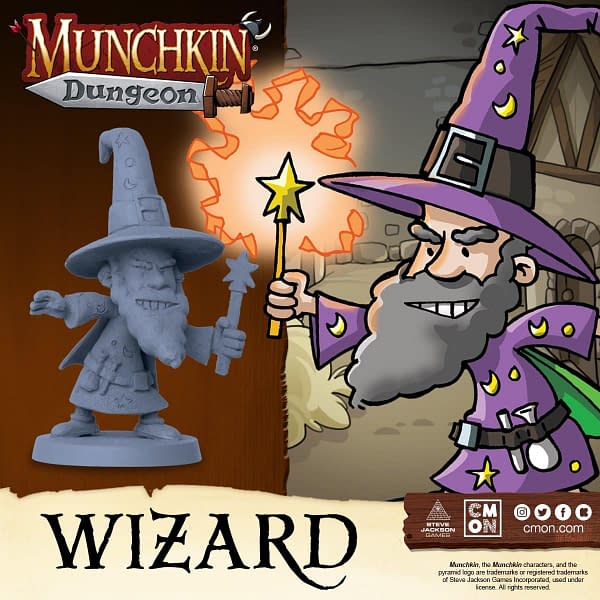 There are a number of standard adventurer types packed into the standard boxed set for Munchkin: Dungeon, but we think the game's monsters are where the miniatures really shine!
We're getting standard fantasy fare like dragons, harpies, skeletons, and a cyclops, but dare you face off against a large, angry chicken?
Shudder in fear, puny mortals! Sure, you say, if that's all you have to face, how bad terrifying could Munchkin: Dungeon be? FOOLS! Feast your terrified eyes upon the fearsome visage of the Were-Turtle!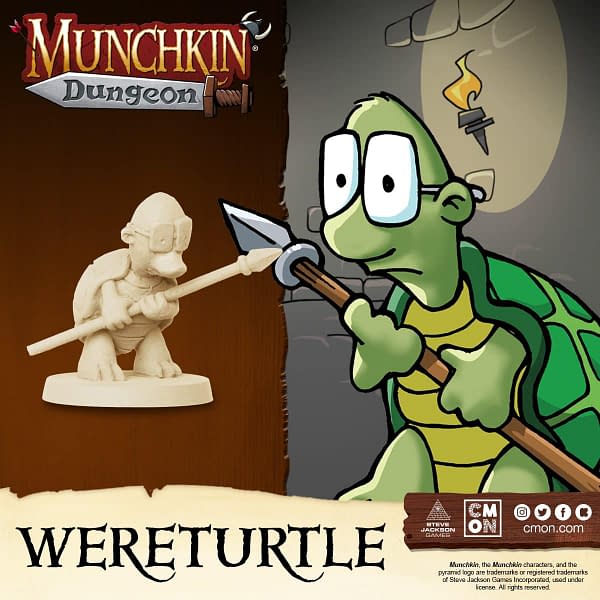 Look at that spear! Those glasses! That battle-hardened stance! Still not enough for you? Behold! A creature whose name alone plucks the fragile strings of sanity from even the stoniest headed adventurer! We give you… the Insurance Agent!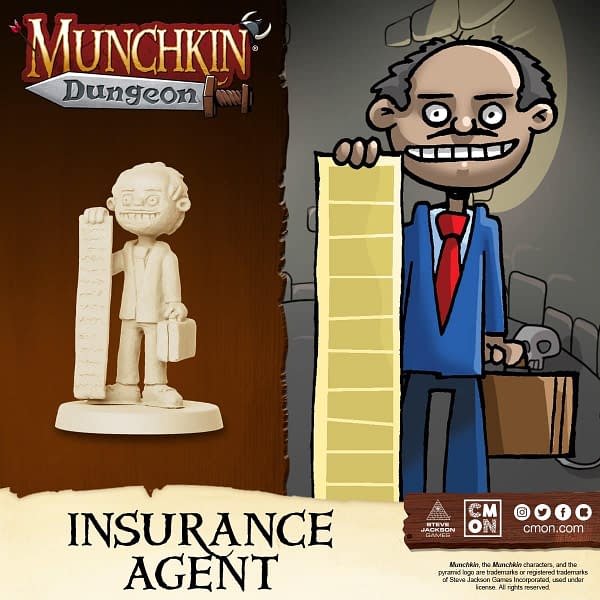 Frankly, we're just as excited about the miniatures as we are for the game itself. These little dudes would make great proxies in less-traditional role-playing games, especially for those of us who continuously try to get people interested in RPGs. These figures are fun, look easy to paint, and could take some of the edginess off of gaming for people who aren't sure what they're about to get in to.
Funding is already underway, and there are some great stretch-goals in store, too- all will be revealed once the game is successfully funded!
Enjoyed this article? Share it!