Nearly a month ago, Wizards of the Coast unveiled plans to release a "Mystery Booster" product for Magic: The Gathering. The details – any and all of them, save for the packaging and its existence at MagicFest Richmond onwards – were completely hidden from anyone. Today, MagicFest Richmond's high point occurred when the mysterious booster pack product was finally revealed to the players at the event.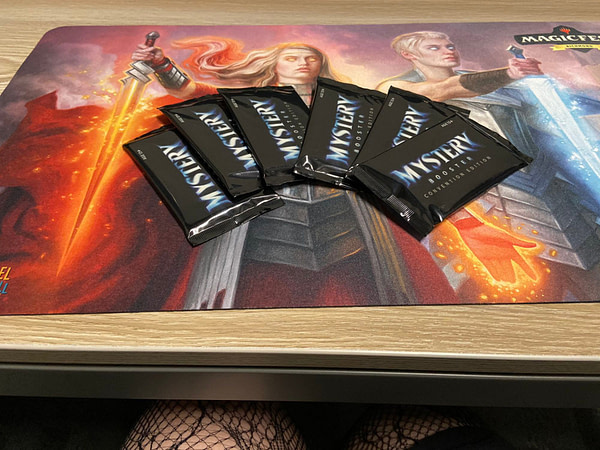 As the suspense began, so did audience views on Twitter, where ChannelFireball was live-streaming the momentous and very secretive event. By the time anyone got ahold of their packs, ChannelFireball's Twitter page was lagging at a terrible pace, as was their video server on Periscope. As the video started, all a lot of people (including myself) claimed to see was a black screen, with nothing but low-quality audio to corroborate the page traffic.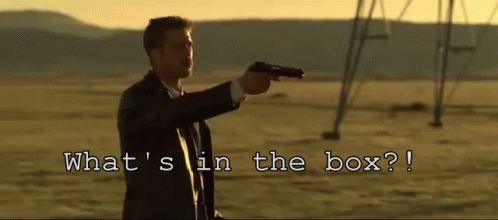 Thankfully, the audio was able to be made out, but that's not at all what people came to the stream for.

When players did open their boosters (away from prying internet-based eyes), they saw, with an assured collective gasp and/or "huh?" (something of which I cannot be too sure – I missed that part), a playtest card in the very front of their pack.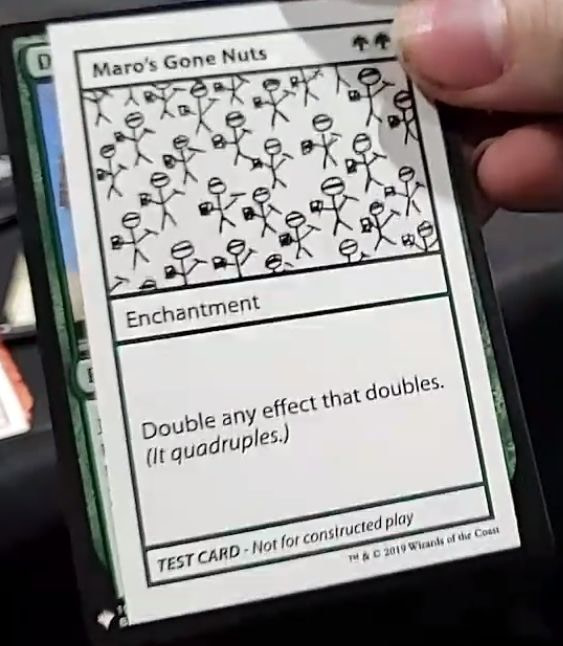 So, the lowdown on these packs is this: each of the packs, as Magic designer Gavin Verhey states on his Twiter account, contains one of these playtest cards, which are printed on and not stickers, belying the graphics on the playtest cards themselves. Additionally, each pack has two commons or uncommons of each color, a multicolor common or uncommon, a common or uncommon artifact or land, a post-Core Set 2015 rare or mythic rare, and a pre-Core 2015 card. Consumers unable to make it to conventions will be able to obtain Mystery Boosters in the future, and it's possible that the list of cards in the set are different from the convention list. In total, Gavin also states that the number of cards in the set sum up to "more than 1,000 cards, and less than 2,000 cards".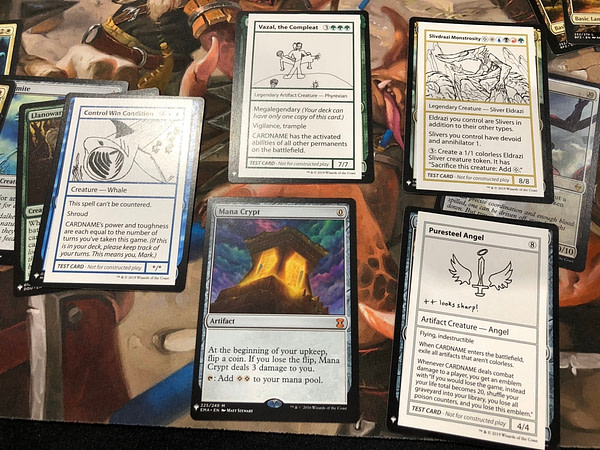 What is even going on? We will find out more on Monday when Wizards of the Coast puts up an article detailing exactly that, on their main Magic: The Gathering website. For now, though, we will just have to live with the mystery.