Have you been playing the King Of Fighters AllStar mobile game? As we reported last week, the game has some exciting new characters — the WWE superstars! Some of WWE's all-time fan-favorites have made their way to the game, bringing with them new fighting techniques and in-game promotions. Recently Netmarbles US President Simon Sim took the time out of his busy day to answer three pressing questions I had about the newest additions, including if we would see more of the female WWE Superstar roster in the game!
BC: How did you pick these select superstars from the many that WWE has?
Sim: There are various Superstars across generations. In particular, each fan's favorite Superstar is different. So we were most concerned about which superstars to include. We wanted to select iconic superstars, and The Rock and John Cena could appeal to even non-WWE fans from the past to the present, so we definitely wanted to be with them through this collaboration. We also wanted a Superstar that stimulates fans' nostalgia and has a powerful impact visually, and we arrived at The Undertaker. WWE is still enjoyed by a huge number of people. We wanted to include the most beloved superstars in the ring today. Seth Rollins, Becky Lynch, and Kofi Kingston are the WWE fan favorites with great moves and performances.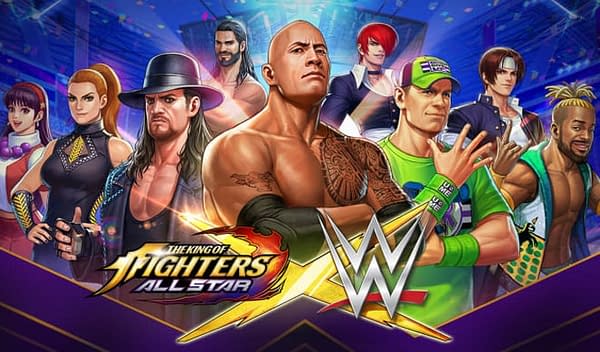 Will we see more of the women's roster in the future?
We think it is most important to choose superstars that are loved by fans. Various female characters play an active part in the universe of The King of Fighters. Likewise, there are female superstars loved by fans with great skills. There are no specific plans yet, but if we collaborate with WWE again in the future we look forward to working with fan-favorite Superstars.
Can fans expect more exciting crossover games from WWE?
Nothing has been decided yet. We think it was a great collaboration that satisfied both The King of Fighters Allstar fans and WWE fans and we are open to the opportunity again.
Have you played the King Of Fighters Allstar yet? Let us know in the comments below!
Enjoyed this article? Share it!