"Nicol: The Bolasing" Deck Tech Series, Part 4 – "Magic: The Gathering"
It is I, Nicol Bolas, Planeswalker, supreme overlord of the Multiverse, and dragon-god about town! I have decided to commandeer the next few Magic: The Gathering posts by this author in order to firmly place myself within the ranks of Bleeding Cool authordom! Quiver with fear at my Overwhelming Splendor!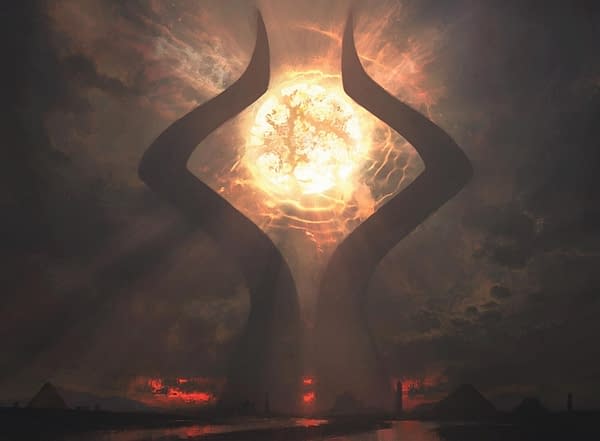 Did you miss me? I, Nicol Bolas, supreme power over all things evil, have returned to wreak further havoc upon Joshua Nelson's articles!
Today, I think we will continue down my destructive memory lane and see my ascension into near-godhood. The Commander deck tech I will be showcasing for you today, dear readers, is that of my Ravager iteration. It is truly foul, indeed!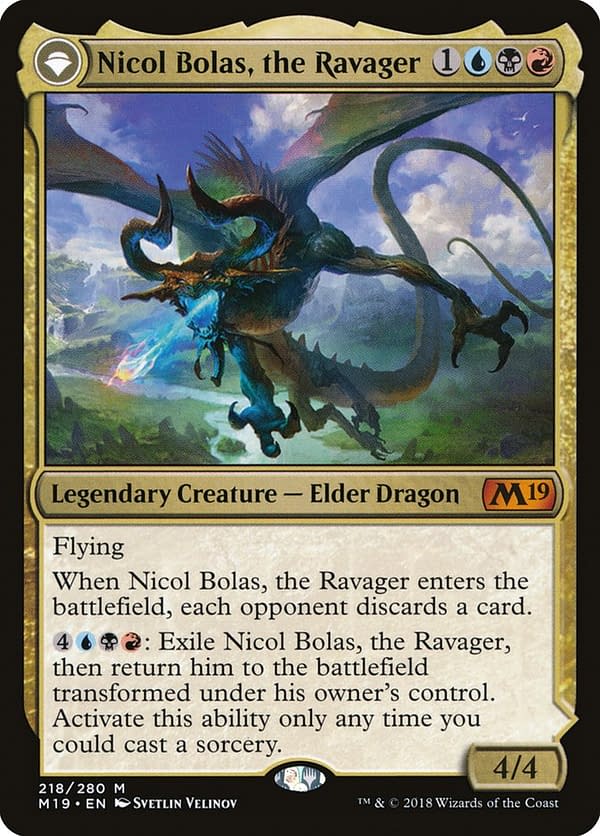 But wait. To add some more fun to this deck tech, I have selected a creature – me! – that flips into my ascended, Planeswalker form! Truly this card could never have been designed by a more devious creator than myself!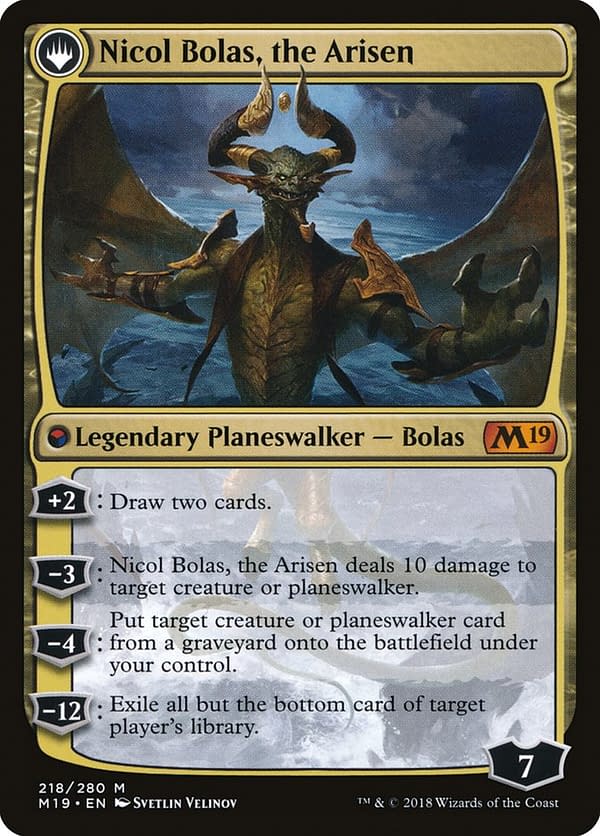 This true pinnacle of utter darkness in decklist form can be seen here, so shiver with fright, puny mortals!
Inclusions Fit For a God-Pharaoh
Discard theme: This Commander deck will twist the contents of your very mind with the discard theme I have carefully selected from many, many cards that do such a thing. I only ever make the best decisions when selecting spells to cast. As such, cards such as Words of Waste, Herald of Anguish, and Oppression all find a worthy home in this deck of mine.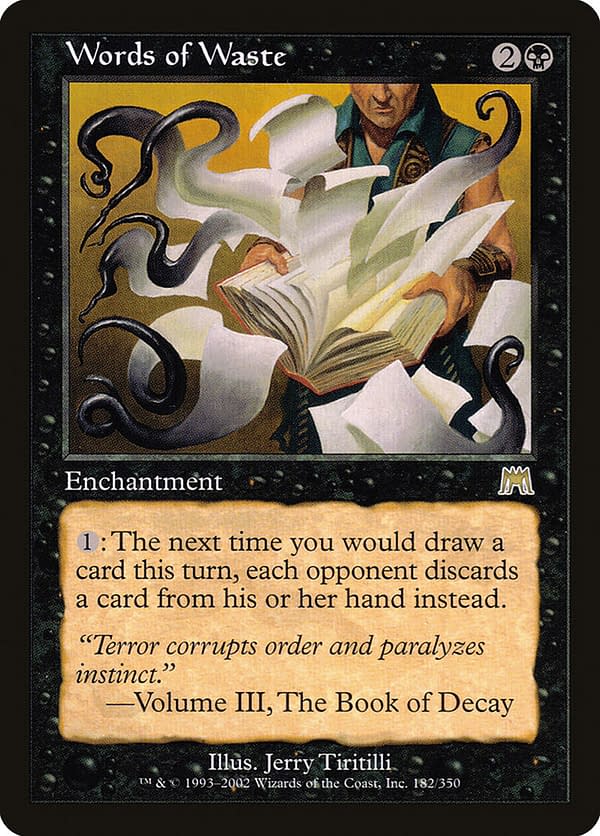 Specter tribal subtheme: As I searched for the right spells to run in this deck, I found that a large number of the best creatures involved in making my foes discard and suffer are Specters. As a result, there are nine Specters in this Magic: The Gathering deck, as a pseudo-tribal subtheme. Of them, I do believe that my very favorite may well be Sedraxis Specter. The mere visage of this fearsome apparition may be more than most of my enemies can handle!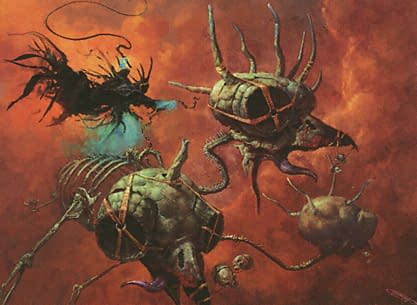 Discard payoffs: Since we will be forcing our opponents to discard cards, it's clear to me that we need a few payoffs for this line of play. As a result, we have simple Megrim effects, as well as Geth's Grimoire, Quest for the Nihil Stone, and Waste Not. How delightfully devilish of me, Nicol Bolas, God-Pharaoh, Planeswalker, and lover of evil!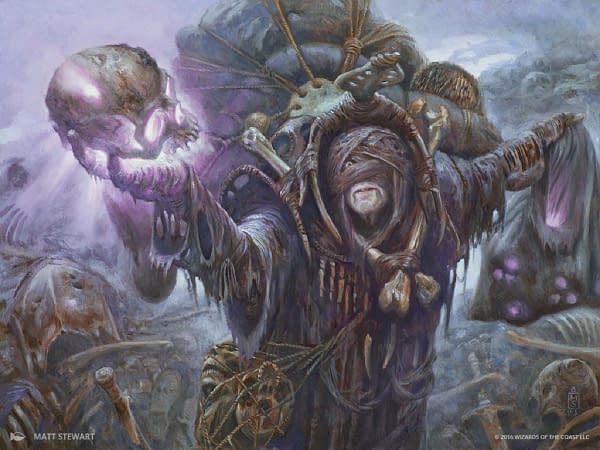 Your God-Pharaoh Has Returned
It feels so good to be back in command of this authority for the second day in a row. I have much in store for these articles on Bleeding Cool for many, many days to come, for, as I am a dragon and an ancient one at that, days to a simple, weak human are mere microseconds to me! Come now and rest awhile, until my next article.