Earlier today, Nike took to Twitch to reveal a brand new shoe, and they didn't disappoint with the Adapt BB, a self-lacing basketball shoe. Like a throwback to Back To The Future Part II, these sneakers are essentially designed to be programmable through the use of a smartphone app, which controls a power-lacing system called FitAdapt, to be as comfortable to you as possible. While we don't know all of the tech involved with it, it stands to reason you'll be charging your shoes every day you wish to use them, as we're guessing they're not going to run on your traditional battery.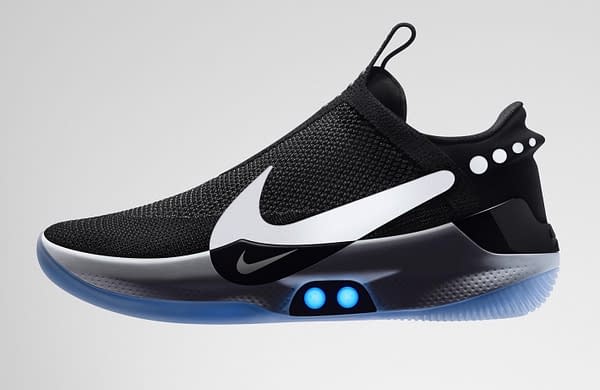 And how exactly the lacing is going to work on your feet wasn't entirely revealed in detail either, as we're sure they don't want the tech getting out there right away. (Even though people have already compared it to the HyperAdapt 1.0.) The biggest hurdle Nike owners and potential tech geeks will need to overcome is the price point, which they currently have set at $350. The Adapt BB's are set to hit the Nike shops in early February.
Enjoyed this article? Share it!