Nova-Box Announces New Interactive Graphic Novel "Across The Grooves"
French developer Nova-box has announced their latest game, Across The Grooves, will be coming sometime in 2020 to PC on Steam. The game will be a narrative experience in which you will live through the life of a woman named Alice. Everything seems fine until one day, a vinyl record arrives from her ex, and suddenly the past returns. You can read more about the game below and check out the new trailer.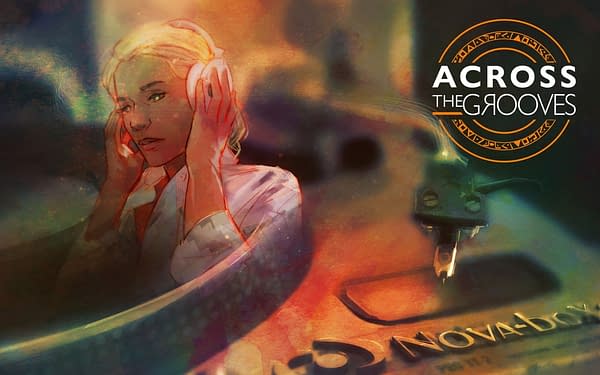 Take on the role of Alice, a young woman who lives in the heart of Bordeaux. Alice is in a long-term relationship, holds down a stable office job, and owns a cushy apartment, but her life is otherwise uneventful. Until, one day, a parcel arrives – a vinyl record from Ulysse, Alice's ex-lover.

Out of curiosity, she places the record on the turntable and, as the needle settles into the grooves, she is thrown back into her past to relive her defining moments. When she returns to the present, everything has changed.

This dynamic narrative adventure sees players unravelling this musical mystery, tracking Ulysse across Europe to uncover the origins of that magical record. Perhaps Alice will also rediscover herself along the way.

Illustrated by beautiful, hand-crafted drawings and backed by a dynamic, mood-adapting score, Across the Grooves will stick in your head long after playing. Explore alternate realities and feel the beat of European cities as you travel through time and across the world. Shape your own destiny with a range of branching dialogue options, then experience another of many alternate realities by playing through again.