Opinion: Magic: The Gathering's Double Masters Might Kill The Game
Hello there, fans, players, and collectors of Wizards of the Coast's premier trading card game, Magic: The Gathering! As you may know by now, preorder sales have begun on Magic's newest expansion set, Double Masters. To the chagrin of many players who can't quite cough up the money for so many releases in the first place, that's already a problem, seeing as Wizards of the Coast literally just released Jumpstart, their latest set, five days ago. But the problems get worse from there. Buckle up (yourself and your wallets), because it could otherwise cost you later.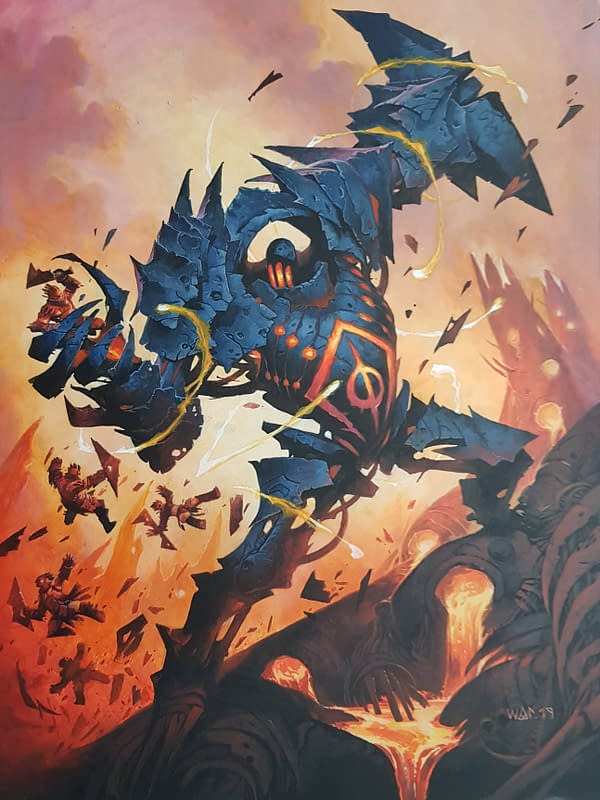 Lately, there has been a strong buzz on YouTube and on Twitter about the price of the Double Masters VIP Edition packs. Containing a mere 34 cards (four of which are rare), this premier edition of an already-premier expansion set comes at a steep price of $100.00 USD on average (we have seen some of these packs being sold for $340 for four of them, so at an average price of $85 apiece, but that's on eBay and may, therefore, be an outlier). Brian Lewis, also known more commonly as The Professor, and YouTuber Vince Chandler, known by his username of PleasantKenobi, have voiced their immediate and very dire concern about this price point. You can watch PleasantKenobi's analysis below, or scroll down even further for The Professor's in-depth thoughts on the matter.
Do LGS owners how.have to moderate teen spending habits in their stores? MTG packs say 13+; if a 14 year old went to buy a booster on a whim at FNM, a store owner/worker wouldn't bat an eye. If they went to buy VIP… they have to ask some questions right? 1/2

— PleasantKenobi (@PleasantKenobi) July 19, 2020
Clearly, this shall not do. If people may recall, there was an item up for purchase when the Throne of Eldraine expansion set first came out. It featured a few Collector Boosters and some other swag items but was ultimately not enough to justify its price point. The Professor called the item out as catering to the "whales" of the industry, meaning people who would buy something like this to say they have it. This product is quite the same. At 100 American dollars (and quite possibly also 100 Pound Sterling across the pond, according to PleasantKenobi), 34 cards are not going to cut that price unless the cards therein are, collectively, worth $100 or more. It's absurd to think that people will buy this item.
And then, there's the issue of "gambling". PleasantKenobi mentions in a recent Tweet that it is totally possible that thirteen-year-olds with affluence beyond their expertise will, in fact, buy these VIP Edition packs of Double Masters en masse and inevitably either a) not get what they paid for, b) anger their parents for spending over $100 on cardstock, and c) theoretically cause those parents outrage enough for them to bring up the loot crate lawsuits that have hit the video game industry so hard, which is a huge hit on Wizards of the Coast if the concerned parties land that hit.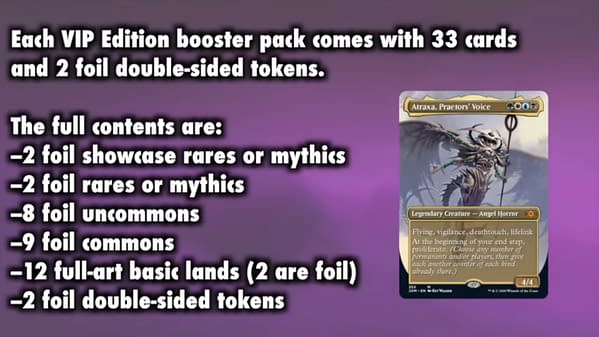 Ultimately, we as Magic: The Gathering players need to be absolutely terrified of this new price precedent that Wizards of the Coast is setting. It could very well kill the game we know and love. But what do you think about Double Masters? Inevitably we will be showing off the previews of the day a bit later on (Magic Head Designer Mark Rosewater has already written up his own preview article – spoiler alert, the cards are not nearly worth $100 even combined), but we'd love to hear your opinions on this matter. Let us know in the comments below!