We're back with a new spotlight on another fantastic Overwatch League game featuring both home Los Angeles teams.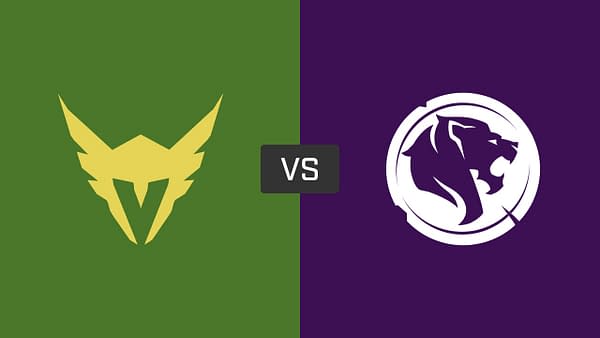 It's been a little bit since I've highlighted an Overwatch League game. A lot has been played since my first one, and there have been some truly excellent games in the league. We are starting to get a good idea of where these teams lay in quality and they are beginning to understand how to play against each other. That is a recipe for some great play.
This one was a particular doozy though. Before you even get into what transpired between the two, the build was obviously pretty big to begin with. You only have to look at the names involved to realise this is one of the biggest rivalries in the league. LA vs. LA is always going to be a big one, as the town pits its two teams against each other. Making it even more electric, the Overwatch League is currently being played in the city, so it was in front of a very excited home crowd.
Before I set you away, here's a little context to the match too. Valiant are seen by many was the best non-all Korean team in the League based on their early performances. Many wouldn't place them much behind New York, London and Seoul, and few would put teams above them either. They come into this one as fierce favourites. As for the Gladiators, people are still certainly trying to figure them out and where exactly they belong on the league table. Their games thus far have been against a lot of extremes on the table, either the best or the worst, so knowing where and how they stack up against other 'mid-tier' teams isn't exactly clear. This game certainly shed some light on that.
Without going into spoilers, this is almost certainly the best game the league has put on so far. Obviou, ly it's a bit early in the competitions life to be saying 'it's a classic' but hey, maybe it's a classic.
Watch Full Match | Los Angeles Gladiators vs. Los Angeles Valiant | Stage 1 Week 3 Day 1 from OverwatchLeague on www.twitch.tv
Enjoyed this article? Share it!