Paizo Makes Statement In Solidarity With Black Lives Matter
Tabletop gaming creator Paizo has said in a press statement emailed out to us earlier today that they stand in solidarity with Black Lives Matter and their colleagues, contributors, and fellow gamers of color. This comes alongside many other companies such as Wizards of the Coast and Games Workshop making charitable donations and otherwise standing alongside the movement in solidarity.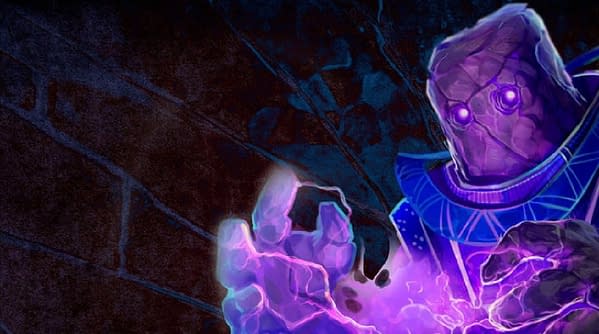 In the press statement made earlier, Paizo said:
Paizo is committed to working to eliminate prejudice in the world—as well as in our own games and stories. We know that our community has grown richer as our staff, pool of contributors, and audience have grown more racially diverse. But it's still not enough. Increasing inclusion and representation is an ongoing process, and an absolutely critical one—not just for our game company, but for our industry and all of us who value human lives and decency. […] In the coming weeks, Paizo will spearhead a new charity fundraising initiative to directly support Black communities. We have a voice and an audience, and we intend to use both to provide aid where it is needed most. We hope you'll join us in doing what must be done.
The company ended its statement with two hashtags: #blacklivesmatter and #justiceforgeorgefloyd (referring to George Floyd, the Minneapolis resident who was a victim of recorded police brutality and whose death sparked the series of protests that have occurred internationally this past week).
When asked in the comment section of their website-based statement about Agents of Edgewatch, one of their upcoming Adventure Paths for Pathfinder which features police characters "front and center", Erik Mona, Chief Creative Officer and Publisher for Paizo said, "We will be addressing Agents of Edgewatch directly in an upcoming blog. There are many sensitivities related to it that we want to do what we can to address. This statement wasn't the appropriate place to go into further detail, but further detail will be forthcoming."
What are your thoughts on Paizo's show of solidarity with Black Lives Matter? Let us know what you think!
How You Can Help
The protests against police brutality now span the entire globe and there are many ways you can get involved. You can go out and peacefully protest if you want. You can also donate to numerous organizations that are doing a lot of good work for the cause. Here is a list of just some of them:
Over at AfroTech, there is a great list of five apps that can help you find black businesses to help support in these trying times. The rest of us should be supporting, protecting, and lifting up our black friends, family, colleagues, and total strangers whenever we possibly can.