Parks And Recreation Funko Pops Are Finally Coming! After what seems like an eternity, we are finally getting our hands on Funko Pop versions of Parks and Recreation. One of the best sitcoms of the last decade, this series has screamed for Pops for a while now, and while I am happy we are getting them, I have a couple bones to pick. From the Funko blog:
NBC's hit sitcom Parks and Recreation
is now joining the Funko family.

The town of Pawnee would not be the same without
these lovable characters and their absurd antics.
Now they can be yours!

Featuring the government-hating Ron Swanson,
the over-achiever Leslie Knope, shoe-shiner Andy Dwyer,
Pawnee's famous miniature horse Li'l Sebastian,
and the dry, sarcastic April Ludgate.

Treat yo self to this collection this summer!
WHERE IS TOM! WHERE IS BEN! WHERE IS CHRIS! WHERE IS ANN! WHERE IS DONNA! WHERE IS JERRY/GARY/LARRY??? Oh-so-many pops need to come out from this show before this is complete. Don't get me wrong, Ron, Leslie, and Andy all should have been done immediately, and April, too. But Li'l Sebastian instead of beautiful tropical fish Ann? Instead of Entertainment7Twenty owners Tom and Jean-Ralphio???
OK, now that that's out of my system…the figures themselves are awesome-looking. I can't think of a better version for their basic Pop debuts, to be honest. I have nothing bad whatsoever to say about the figures themselves, and the Hot Topic exclusive Bert Macklin is genius. All I am thinking about is variants and a second wave now. I need the full department pronto — I so wish this had just been a mega-wave of every character all in one shot like some of the other TV show waves in the past.
These will be hitting shelves later on this summer, and you will have to elbow me out of the way to get to yours.
---
---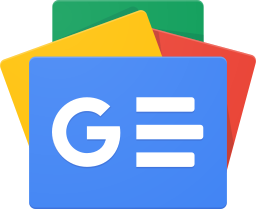 Stay up-to-date and support the site by following Bleeding Cool on Google News today!