Pat Neshek Makes Collectors Jealous, Pulls Shohei Ohtani Auto from Topps Heritage
Pat Neshek, relief pitcher fro the Philadelphia Phillies, has not started the current season on the right foot. At least on the field — he is on the disabled list with a shoulder strain. And the way manager Gabe Kapler goes through relievers, they are going to need him. No, while he hasn't made an impact off the field, collectors are in awe of what he did off-field this week.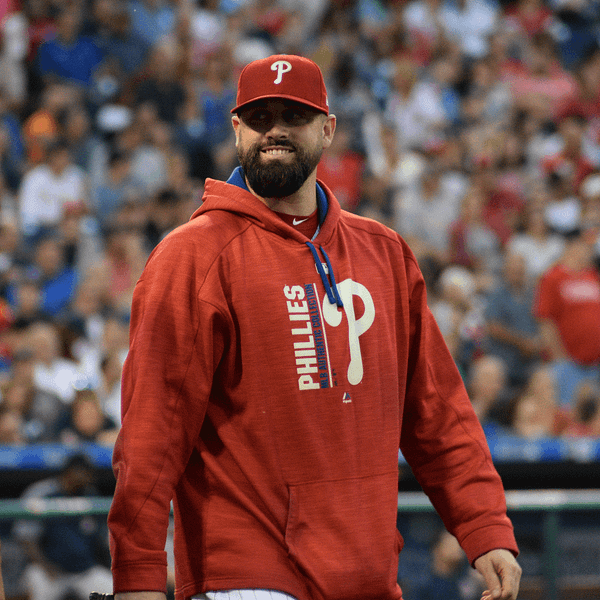 While going through and opening packs of trading cards, he opened up some 2018 Topps Heritage. Inside one of the pack? A red ink, Real One auto #1/69 Shohei Ohtani RC. You know, a crazy, once-in-a-lifetime pull. I myself have purchase a couple boxes of Heritage this year hoping just to get the Ohtani base rookie card to no avail (I got more than a few Pat Neshek cards though!). The non-auto Ohtani card is card #17 in the base set, but a short print variation. The regular card #17 is actually Zach Davies, pitcher for the Milwaukee Brewers.
Topps will take the same card number and create variations featuring different players and short print them, making them rare finds. Even rarer than that are the autographed variations. There are blue and red versions, and both command high prices on the secondary market. Ohtani especially — the Japanese Babe Ruth came into the league with a ton of hype this year and sent collectors into a frenzy, and so far he is living up to the hype after a tough spring.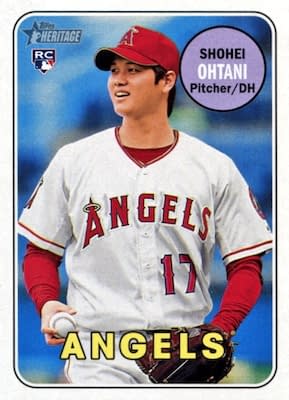 Pat Neshek is a well-known collector of cards and autographs, and even posted his PO Box on Twitter in the offseason and invited fans to send him stuff to get signed. I will admit that I sent the man one of his cards, and about five days later I promptly got it back with a signature. Pat is a friend to collectors, and that makes him alright in my book.
As for his mega-pull? He is doing what everyone else is that pulls Ohtani cards is doing: he is going to sell it on eBay.