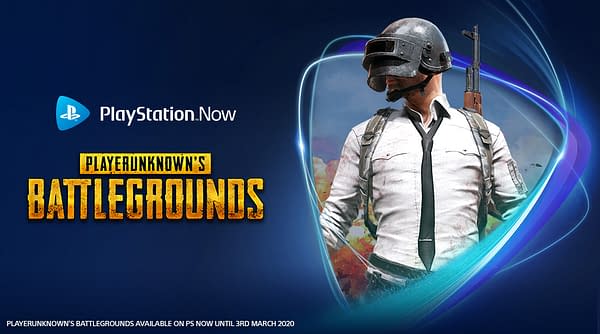 Looking for something new to play during the holiday season? PlayStation Now just got a couple of new games for you to check out, if you're ready to jump into another fun adventure.
Starting today, you can access PlayerUnknown's Battlegrounds (PUBG), Wolfenstein: The Old Blood, and Formula 1 2019. You can stream and download them on your console, depending on your choice. This brings up the PlayStation Now library to around 800 games total.
"Land, loot, and outwit your opponents to become the last player left standing in a thrilling game experience full of unexpected, adrenaline-pumping moments in PUBG. Compete with 100 players on a remote island for a winner-takes-all showdown where strategic gameplay is as important as shooting skills. (Available to download (PS4 only) and stream through March 3, 2020.)" says Sony of PUBG. You only have a limited time to access it, so you might want to try to get your Winner Winner, Chicken Dinner as soon as possible.
PUBG joins the PlayStation Now's lineup today: https://t.co/51SJ8QTQgl pic.twitter.com/7cTu2U1MjJ

— PlayStation (@PlayStation) December 3, 2019
Last month's lineup of games wasn't anything shabby, though. You could play Middle-earth: Shadow of War, Hollow Knight, and Persona 5. It's likely you're still not done with all of those, unless you've been gaming nonstop since last month!
PlayStation Now is a pretty good deal if you're constantly finishing new titles. It also happens to have a better selection than Xbox Game Pass, in this author's humble opinion. All it really needs now is day one streaming for PlayStation exclusives. But as it stands, it's still a great bang for your buck.
Are you going to be streaming any of these games this month? Let us know in the comments below!
Enjoyed this article? Share it!