Back on January 2nd, Niantic kicked off the Adventure Sync Hatchathon in Pokémon GO to ring in the new year with something cool to do. Granted, you're running around in the cold while you do it, but you can snag some Stardust, Rare Candies, and a Unova Stone in the process. Here are details on the event, which will run until 1pm PT on January 16th.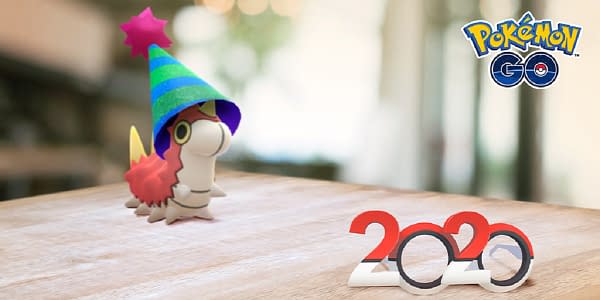 Features

You might be able to hatch a Pichu or Wurmple wearing a party hat from a 2 km Egg.
You'll have the chance to hatch Pichu wearing party hats from 7 km Eggs.
In two-star raids, you'll have the chance to challenge Raticate and Wobbuffet wearing party hats.
In the wild, Pikachu wearing party hats will be available to catch.
If you're lucky, you might encounter Shiny Raticate, Pikachu, Pichu, Wobbuffet, and Wurmple—all of them wearing party hats!

Bonuses

2× Hatch Candy
2× Hatch Stardust
Adventure Sync reward for walking 50 km: 50,000 Stardust, 15 Rare Candies, and a guaranteed Unova Stone

Avatar Items

Celebrate 2020 with the 2020 Specs! Now available in the Style Shop.
Enjoyed this article? Share it!