Pokémon: In Truly Feel-Good Moment, Man Opens 1st Edition Charizard
Hello there, loyal readers and Pokémon fans! In a story that will truly warm your heart, YouTuber and Pokémon Trading Card Game collector Leonheart can be seen opening vintage packs (a term which makes us feel old) and pulling a First Edition Charizard from a Base Set pack. His reaction is absolutely priceless, and a testament to how much value these collectible trading cards accrue no matter what your parents may have told you.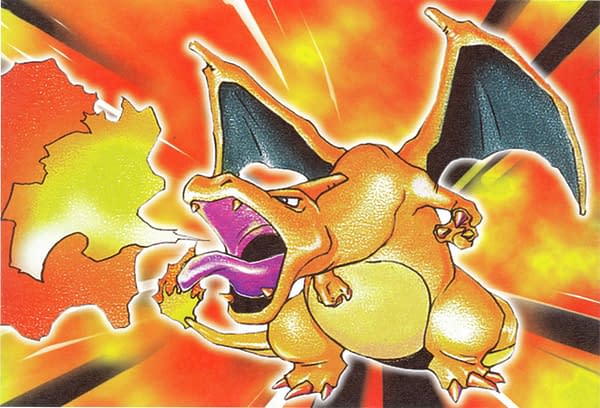 A bit of background on the prolific nature of this find, before we go further: The Pokémon Trading Card Game's official Base Set released in January of 1999. This was one of the biggest crazes to grace the "Pokémania" of the late 1990s and early 2000s, and this card, the most sought-after card in the Base Set, is a major contributor to both the popularity of Charizard and of the Pokémon franchise as a whole. It could be said that without this card, there would likely not be a continued interest in this card game by collectors.
In this video, once Leonheart sees that he has gotten such a remarkable pack, his hands begin to visibly tremor, and with good reason: the amazing pull of a Charizard in the condition that it's in is something that people see once in a blue moon. This First Edition Base Set Charizard is valued at approximately $55,000 in a pristine condition (ergo, pack fresh, just like Leonheart found), according to card game appraiser Beckett.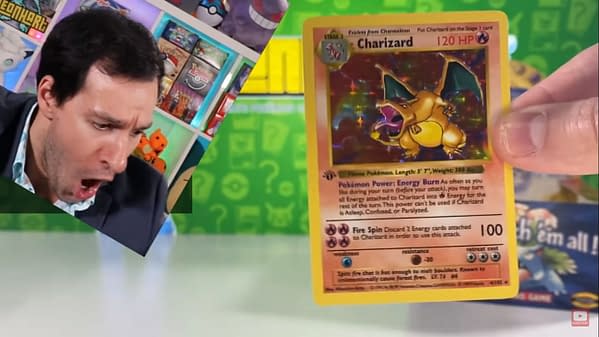 Soon thereafter, Leonheart begins jumping up and down wildly (after sleeving the card that could pay off a whole mortgage, in theory). We would too, Leonheart. We would too. So, congratulations to you! This is the sort of thing that we can only dream of. You can find the video for this momentous happenstance below. What do you think about this YouTube content creator's find? Is he right to rejoice over this exorbitantly pricey piece of Pokémon cardstock? What do you think he will do with this apparent windfall? Let us know your thoughts and opinions in the comments below!