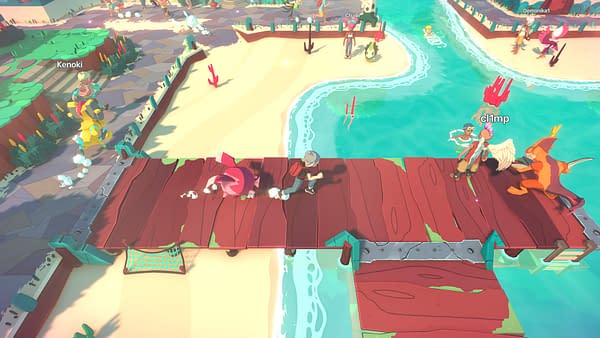 If you're looking for more Pokémon goodness after finishing Sword and Shield, Temtem may be right up your alley.
The upcoming massively multiplayer online game borrows quite a bit from Pokémon, so much that you might find yourself getting flashbacks from it.
Here's the official Steam overview of the game:
"Temtem is a massively multiplayer creature-collection adventure inspired by Pokemon.

Every kid dreams about becoming a Temtem tamer; exploring the six islands of the Airborne Archipelago, discovering new species, and making good friends along the way. Now it's your turn to embark on an epic adventure and make those dreams come true.

Catch new Temtem on Omninesia's floating islands, battle other tamers on the sandy beaches of Deniz or trade with your friends in Tucma's ash-covered fields. Defeat the ever-annoying Clan Belsoto and end its plot to rule over the Archipelago, beat all eight Dojo Leaders, and become the ultimate Temtem tamer!"
You can get your hands on the game as of January 21, 2020. Temtem has no set release date just yet, but that's likely well on its way, given how great the game already looks.
Are you interested in trying the game? Be sure to let us know in the comments below. There's definitely a certain allure to it, that's for sure.
Enjoyed this article? Share it!