Posted in: Card Games, Games, Pokémon TCG, Tabletop | Tagged: Kiyotaka Oshiyama, pokemon, pokemon cards, Pokemon TCG, The Pokémon Company International
---
Pokémon Trading Card Game Artist Spotlight: KIYOTAKA OSHIYAMA
Anime director and Pokémon TCG artist KIYOTAKA OSHIYAMA has been contributing intense scenes to the hobby since Battle Styles.
---
Throughout the years, the Pokémon Trading Card Game has featured a variety of incredible art styles. Now that the hobby has been around for more than a quarter of a century, we have seen the artwork of Pokémon TCG cards elevated by daring new artist choices as well as illustrators who have been veteran contributors since the very first releases. Let's take a journey through the eye-popping, mind-expanding history of Pokémon TCG artwork by exploring some of the hobby's most interesting and unique artists. Today, we will spotlight KIYOTAKA OSHIYAMA.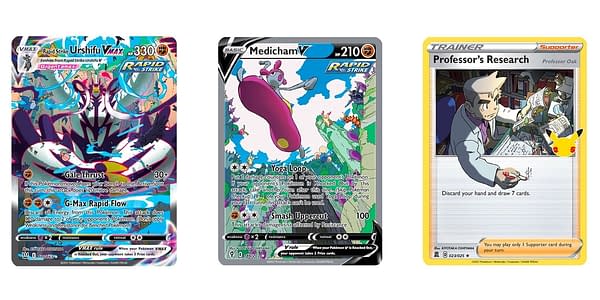 KIYOTAKA OSHIYAMA has been credited (in all caps, no less) in Pokémon TCG sets since 2021's Sword & Shield – Battle Styles. OSHIYAMA is also credited as a director and member of the art department for an episode of the Pokémon anime as well as other notable anime. OSHIYAMA made quite a splash with his first credited card, as it was the Rapid Strike Urshifu VMAX Alternate Art from Sword & Shield – Battle Styles, which was a chase card of that set.
OSHIYAMA continued with notable cards in sets following Battle Styles. He contributed a Medicham V Alternate Art to Sword & Shield -Evolving Skies, which was the most popular set of 2021, as well as a Professor's Research featuring Professor oak to Celebrations.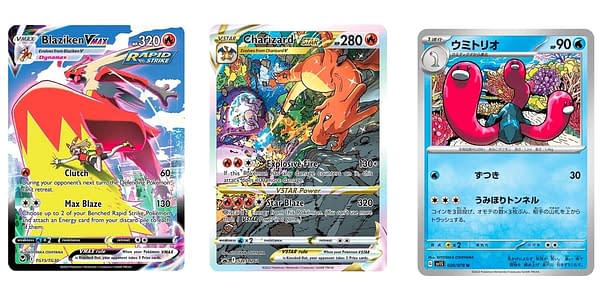 OSHIYAMA continued contributing to the Pokémon TCG in 2022 with notable cards, including the Rapid Strike Style Mustard Full Art from the Sword & Shield – Brilliant Stars Trainer Gallery, Corviknight V Character Super Rare, and Blaziken VMAX Character Super Rare from Sword & Shield – Silver Tempest, and the iconic Charizard VSTAR Special Art Rare depicting an intense battle with Mewtwo which was a SWSH Black Star Promo in the Charizard Ultra-Premium Collection.
OSHIYAMA brings a unique style that looks like an epic anime movie screenshot turned into a card. He will continue contributing in the Scarlet & Violet era with new cards already credited to his name, featuring Wugtrio, Maushold, Mabosstiff, and more.
Be sure to check Bleeding Cool every day to follow our in-depth Pokémon TCG coverage as we explore the hobby's past, present, and even future with upcoming set reveals.
---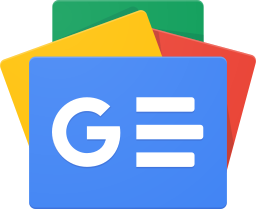 Stay up-to-date and support the site by following Bleeding Cool on Google News today!