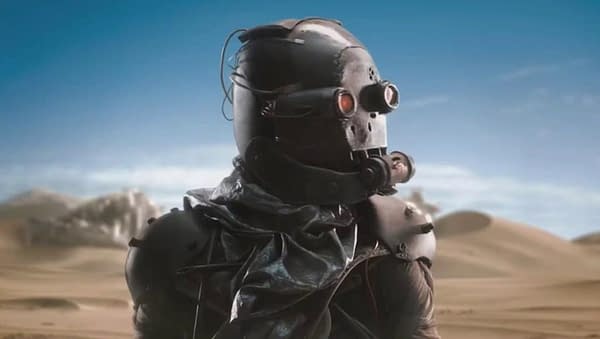 Today, Bethesda Softwors revealed that the newly announced Rage 2 will be released in Spring 2019, and will be a fully open-world "shooterverse." That is, the Rage 2 is more than a shooter, more than an open world game. The game will cover a variety of post-apocalyptic terrain including jungles, swamps, and sun-scorched deserts.
The sequel follows the original game's focus on over-the-top gunplay and vehicle combat with upgradeable guns, Nanotrite Powers, and Overdrive. As far as the Nanotrite Powers come, we only know about a "devastating slam attack" and a "lethal energy push" so far. As for Overdrive, well, that refers to your ability to push your guns beyond their mechanical limits.
Bethesda also included the following story blurb to help get you hyped:
"An asteroid has annihilated 80% of the earth's population, and humanity's numbers are dwindling. Ruthless and bloodthirsty gangs roam the open roads and the tyrannical Authority seek to rule with an iron fist. As Walker, the last Ranger of the wasteland and a threat to their power, you have been robbed of your home and left for dead. Now you'll have to rage for justice and freedom.

With ludicrous vehicle combat, super-powered first-person mayhem, and an open world full of emergent madness, you will tear across an unforgiving wasteland battling sadistic gangs to find the tools and tech needed to crush the oppressive rule of The Authority once and for all."
Other than the above information, Bethesda also confirmed that Rage 2 will be part of its E3 showcase on Sunday, June 10 at 6:30pm Pacific.
After a series of teases that started with Walmart Canada, Rage 2 was officially announced yesterday. The game is being developed by id Software and Avalanche Studios. Confirmed platforms so far are PS4, Xbox One, and PC.
You can check out the gameplay reveal trailer below.
Enjoyed this article? Share it!