Posted in: Card Games, Games, Heritage Sponsored, Pokémon TCG, Tabletop | Tagged: Articuno, auction, card games, heritage auctions, pokemon, Pokemon TCG, Tabletop
---
Rare Pokémon Articuno Tropical Mega Battle Phone Card On Auction
One of the rarest cards from the Pokémon Trading Card Game is up for auction at Heritage Auctions! The Articuno phone card from the Tropical Mega Battle is a rarity in that only thirteen of these were ever PSA certified, and only twelve among that number are graded at a Mint grade of 9, or higher. This auction ends on July 9th at 2:50PM Eastern Time.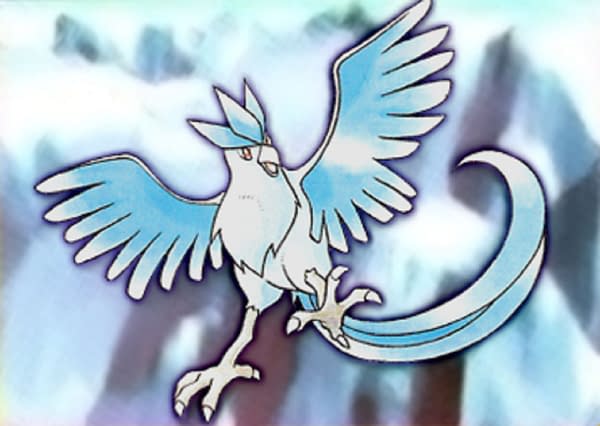 This card's history is rich and interesting to any die-hard collector or fan of the Pokémon Trading Card Game. Anyone who was not invited to the Tropical Mega Battle – yes, you read that correctly – would be playing the card game to earn stamps in a booklet. Once the booklet was filled with enough stamps, the player would earn either an Articuno, a Zapdos, or a Moltres phone card. Mind you, the phone cards were in no way legal for use in the card game due to their elongated size (Japanese phone cards were longer than the average Pokémon card) and the fact that the back didn't match a traditional Japanese Pokémon card back.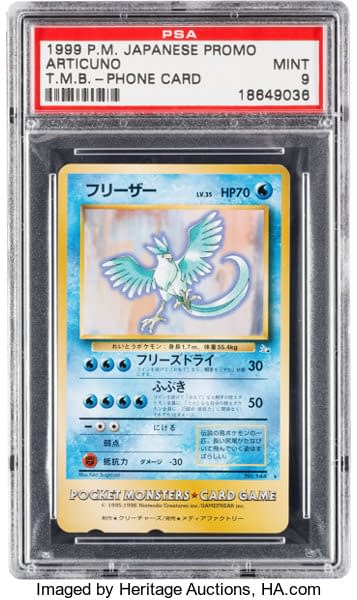 The card is, functionally and barring the fact that it can't be played in actual games, identical to the Articuno from the Fossil expansion set, which was the third to be released. The art for this card was used for other cards, including the "Legendary" Articuno from the Pokémon Trading Card Game video game for Game Boy Color.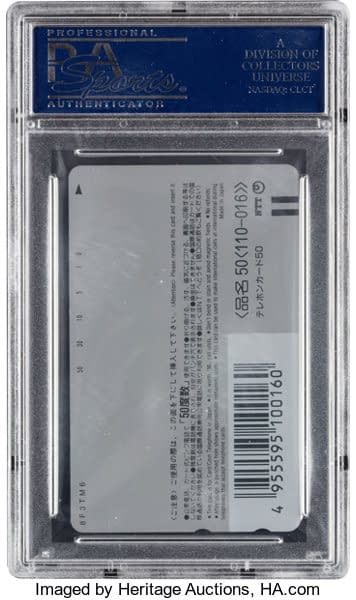 If you are interested in getting this Pokémon card at auction, you can do so by clicking the link here. The auction ends on July 9th, so don't miss out!

Affiliates of Bleeding Cool buy from and/or consign to Heritage Auctions.
---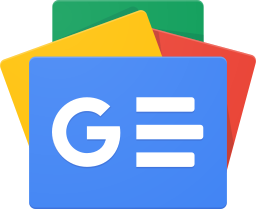 Stay up-to-date and support the site by following Bleeding Cool on Google News today!