Rockstar's announced that Red Dead Redemption 2 has shipped 17 million copies despite only being out for less than three weeks.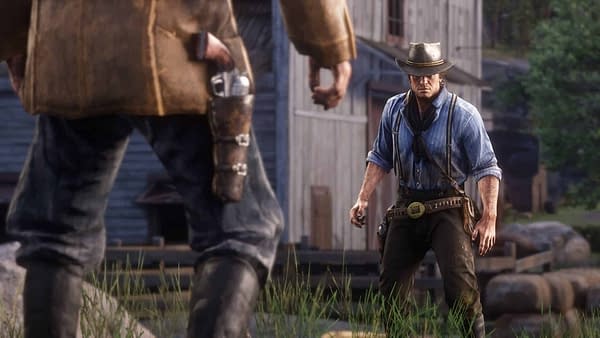 Rockstar's games are events. Whenever the developer puts out a game, which is admittedly rare, it always runs the charts. More than that though, it will continue to do it too. Grand Theft Auto V is still a regular fixture in top 10 charts to this day, and that game has been out for five years. There really isn't anything like it in games. We've been seeing that bear out with the recent Red Dead Redemption 2 too.
Perhaps, this news isn't that surprising then. Publisher Take-Two announced that Red Dead Redemption 2 shipped 17 million copies already. The game did that in just its first 8 days which is pretty impressive. Now, importantly, that doesn't mean sold to customers, but rather that stores ordered the game that many times in expectation of it selling that well. Still, it shows that what the market is expecting of the game, which is not an insignificant number. Most games, even big tentpoles can struggle to get to 10 million copies sold in their lifetime, so that should put this into perspective.
Of course, I don't think this will be a huge surprise to anyone. As stated previously, this is a Rockstar game. They make the biggest games in the world so obviously, it was going to fly past what any normal AAA title would do. However, it is pretty wild just how fantastically Red Dead Redemption 2 is doing, especially considering it is second fiddle to Grand Theft Auto in popularity. Now, when Grand thaft Auto 6 comes out? Well, the sales will make quite interesting reading on that.
Enjoyed this article? Share it!