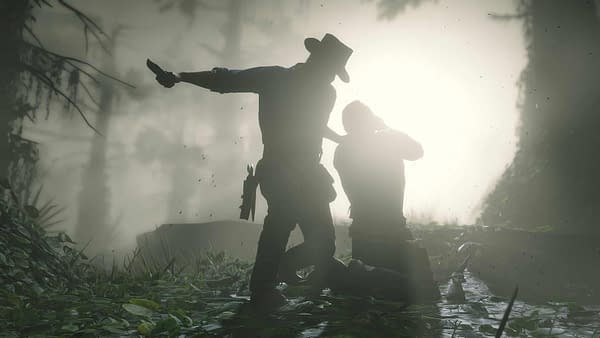 Retailers leaking game announcements well ahead of time has become something of an epidemic, though the latest case seems a bit suspect. Target Australia has listed the Nintendo Switch as one of the consoles for Red Dead Redemption 2, which just seems far-fetched.
From Nintendo Life:
Listen, we all want Red Dead Redemption 2 to come to Switch. That's a given. It's one of the year's biggest games and has gotten rave reviews all over the world, so we'd be silly to even suggest we're not jealous of our PS4, Xbox One and PC-owning chums who all have the chance to explore the Wild West and do some rootin' and tootin' in the comfort of their living rooms.

However, we're also realists, and we know that getting such a massive and technically demanding action adventure onto a portable console would be a near-impossible task; we're not saying it couldn't happen ever, but the sacrifices required would surely impact the experience to a dramatic degree.

Someone should probably tell Target Australia that, as the company has listed Rockstar's cowboy epic for release on – you guessed it – Nintendo Switch. On page 12 of its latest catalogue, Target lists Red Dead 2 as being available on PS4, Xbox One and Switch.
As Nintendo Life points out, putting a massive and technologically demanding game on a console system with an internal storage capacity of 32 GB and max resolution of 720p is super unlikely. Granted, there have been a surprising number of games attempting to get a full 1080p out of the Switch hardware, but the sheer size of Red Dead Redemption 2 makes the possibility seem absurd.
Enjoyed this article? Share it!