Riot Games maybe refusing to change their ways for their staff, but apparently, they feel a different way when it comes to League of Legends. This week, game design manager David Capurro took to the game's blog to address a couple of issues within the game and the gaming community. One of the biggest issues he addressed was balancing, which he admitted the company was basically making all of the major changes to the game based on the top 10% of players in the game, which they define as "Skilled Play". (Which does not include the cream of the crop in the top 0.1% which they refer to as "Elite Play" and "Professional Play".) So essentially, whenever your favorite character gets messed with, its because the top players managed to exploit them in League of Legends gameplay, and now they have to tweak them. Even if it means they completely break that character and destroy the meta in the process. Now, they have a new approach.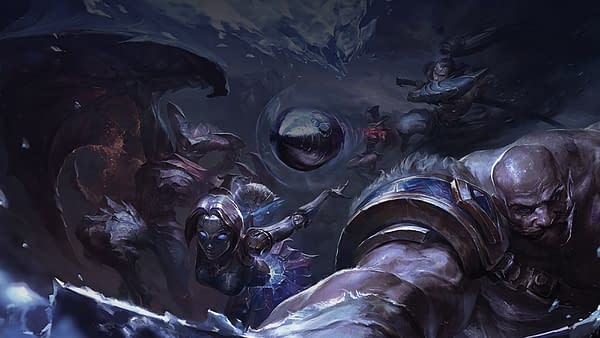 In the past, we've operated under the rough guideline of "we balance for Plat+ play." Despite that, we've demonstrated that we also make balance decisions under other conditions or for other reasons. As such, we're now formally recognizing the four audiences for which we balance Summoner's Rift, as well as the parameters that we view as underpowered, overpowered, and reasonably balanced. …

Moving forward, we will consider a champion balanced for Summoner's Rift if they can be considered balanced for any of these audiences. They will be considered overpowered if they cross the top end for ANY of the audiences, and they will holistically be considered underpowered if they are below the bottom end for ALL of the audiences.

Translating that understanding into action, our champion balance priorities are to immediately address champions that are overpowered, then address champions that are underpowered across the board, and when those are accounted for, working on making champions balanced across several audiences (for example, in cases where they might only be balanced for one or two audiences).
Whether or not this will actually make things fair and balance out the game is yet to be seen. But honestly, if you're a player that is so good they have to break characters just to nerf you, maybe Riot should just move you to a new server where they can mess with you all they want. Instead of, you know, the millions of others playing who are average.
Enjoyed this article? Share it!