Thunder Lotus Games' Spiritfarer is an adorable indie title about learning to let go and move on. To the afterlife. By building new parts of a ship. No, we're not kidding. The game's description reads:
Spiritfarer is a cozy management game about dying. You play Stella, ferrymaster to the deceased, a Spiritfarer. Build a boat to explore the world, then befriend and care for spirits before finally releasing them into the afterlife. Farm, mine, fish, harvest, cook, and craft your way across mystical seas. Join the adventure as Daffodil the cat, in two-player cooperative play. Spend relaxing quality time with your spirit passengers, create lasting memories, and, ultimately, learn how to say goodbye to your cherished friends. What will you leave behind?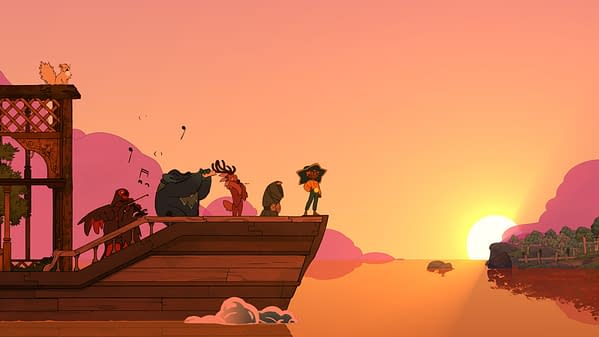 The game's got a cute story, and the puzzle solving and building aspects are cute. It even has a fishing mini-game. But the real standout of this game is the narrative. Spiritfarer is a game with a heartfelt message which is conveyed brillinatly by a combination of gorgeous visuals and smooth gameplay. Which is, honestly, a hard thing to do with an indie game.
Spiritfarer will be releasing on Nintendo Switch, PS4, PC, and Xbox One.
Enjoyed this article? Share it!