Square Enix Shows Off "Marvel's Avengers" Gameplay At Gamescom
During Gamescom 2019, Square Enix showed off a proper gameplay video of their upcoming game Marvel's Avengers, set for May 15th, 2020. The company also rolled out the full developer list of Crystal Dynamics, Eidos-Montréal, Crystal Northwest, and Nixxes Software on this one. Unlike E3 and SDCC, the footage they're showing off has changed a bit as we're now seeing more of the fight on the Golden Gate Bridge. Yes, most of this is what we've already seen, but hey, it's got some new items. Enjoy the video!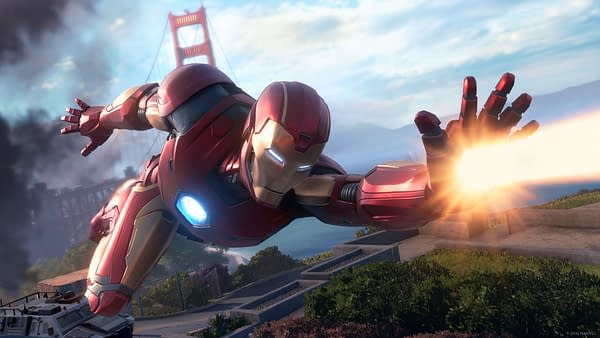 Marvel's Avengers is a story-driven, third-person action-adventure game. Players will reassemble and rebuild their Avengers roster in an original, cinematic single-player campaign, then battle solo or online alongside friends in new missions around the globe. They can also customize Earth's Mightiest Heroes and harness their unique powers to defend the world from escalating threats for years to come.

Marvel's Avengers begins at A-Day, where Captain America, Iron Man, Hulk, Black Widow, and Thor are unveiling a hi-tech Avengers Headquarters in San Francisco — including the reveal of their own helicarrier powered by an experimental energy source. The celebration turns deadly when a catastrophic accident results in massive devastation. Blamed for the tragedy, the Avengers disband. Five years later, with all Super Heroes outlawed and the world in peril, the only hope is to reassemble Earth's Mightiest Heroes.