Team Sonic Racing is Fantastically Unique for a Kart Racer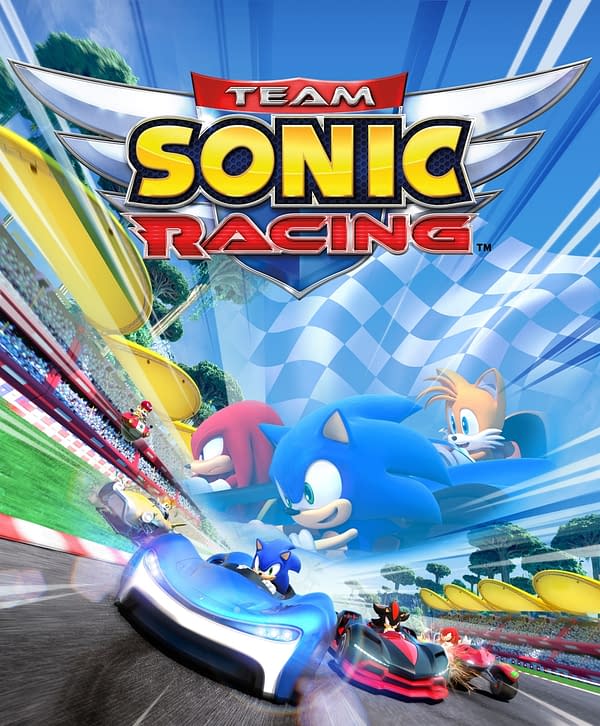 Sega and Sumo Digital's Team Sonic Racing is similar to other kart racers, with straightforward controls on how to drive, break, turn, and drift. The key with Team Sonic Racing is, of course, the word team. You don't race alone in TSR, you always have two other racers working with you. Those teammates can be AI if you're a solo player, or they can be friends joining you locally or online. So, even the "single-player" mode supports co-op.
The big catch with team kart racing is keeping your group all together. You get speed bonuses for hanging around in your teammates' wake, which can allow you to slingshot yourself in front to give them a boost. You can then chain slingshots for some ridiculous speeds. You can also boost your teammates by skimming by them for a quick skimboost. You're also able to trade items between the three of you, so if one player is lagging you can toss items their way. The more slingshots, skimboosts, and item changes you do the more you fill up your team's Ultimate meter. Your team ultimate gives you a massive speed boost, lets you run other racers off the road, and allows you to ignore terrain effects and obstacles that would normally slow you down.
You race as a team and win as a team, as you get more points for getting your whole team across the finish line in short order.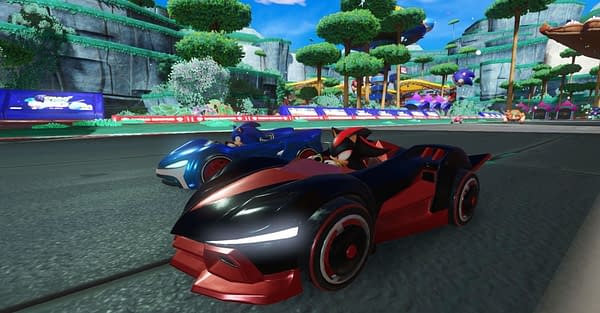 While any racers can be on a team (you could have a team of all Sonics, for instance), there are three different racer classes. Speed characters have the highest top speed and cause an impact jolt when they land a jump that can throw off other racers. Technique racers have the best handling and can ignore slow terrain, and therefore get access to shortcuts that would slow down a speed or power racer. Meanwhile, power racers can blast through objects in your path without getting slowed. So it's absolutely in your best interest to utilize a team of three and take advantage of the different skill sets as you need them.
I was able to play around with the team skills with the AI and other racers at a recent demo event held by Sega. And while previous demo builds of the game have been able to illustrate the "team" aspect of the kart racer, playing around with those mechanics with real people is absolutely a learning experience. You can actually power through and get more uses out of your Ultimate meter simply by juggling items back and forth without using them, as long as you don't need the extra help. So a well oiled team can be absolutely devastating.
So grab your two best racers and get ready for May 21st, because this game just might make or break your friendship.