The Sinking City has a Creepy New E3 Trailer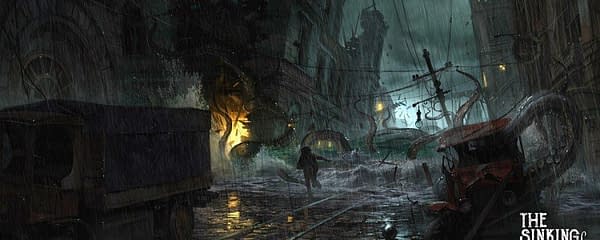 The Sinking City is developer Frogware's love letter to H.P. Lovecraft and showed off a pretty spooky new cinematic trailer at The PC Gaming Show today. The third-person detective game does have some action elements to it. There are many different monster archetypes and you will have combat capabilities and a combat progression system, however investigation is the key part of the game. "The game is not about fighting monsters," the dev team stressed during the PC Gaming Show.
It wouldn't be properly Lovecraftian otherwise.
The game is set in 1920s America with an open-world and an innovative investigation system. Being a detective in game will have players hunting down clues without checklists or quest markers, so you're actually going to need to free up some space on your mental hard drive for this one. But don't get too caught up in looking for clues, because there are monsters lurking in the shadows. And you will need to defend yourself. If you're worried about the detective aspects, don't be. Frogware has a history of developing detective games like their recent release, Sherlock Holmes: The Devil's Daughter.
The Sinking City does not have a release date just yet.
You can check it out below.