Bigben and Frogwares Studio have released a brand new video for The Sinking City, showing off some of the gameplay as you explore one of the missions. The video is about twelve minutes long and gives people a chance to explore options in the game with a guided look at it from the developers as they play. We have a little more info on the specific mission for you here before you dive in.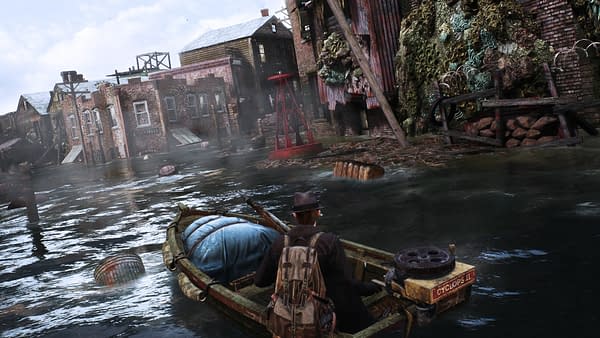 During this mission, Mr. Throgmorthon, head of one of the leading families in Oakmont, asks Charles to look into a delicate matter: a receiver of stolen art has disappeared just before closing the sale of a valuable item, and Throgmorthon wants it back at all costs. As the investigation unfolds, the player finds out that the story is far more complicated than it first seemed. Without being prompted by the game, the player must question more and more witnesses throughout the town, and use logic to get to the bottom of things.
Enjoyed this article? Share it!