TMNT Hits the Tabletop with New Board Games in 2019!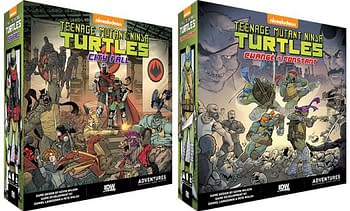 IDW is bringing their take on the Teenage Mutant Ninja Turtles to the games world! IDW has been publishing new TMNT Adventures comics for the last couple of years, and the new board games appear to tie in to that continuity, with brand new miniatures, game tiles, comics, and more!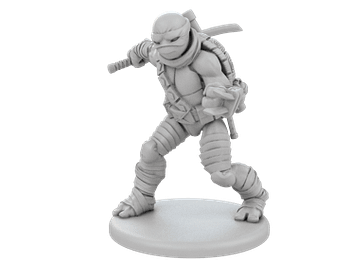 IDW Publishing's VP of New Product Development, Jerry Bennington, is pretty excited about the new project:
"We are looking forward to continuing with more Teenage Mutant Ninja Turtles stories on the tabletop! The fans are excited for more, and Pete and Dan have expanded on the amazing game system built by Kevin Wilson to create a foundation for great gameplay and storytelling. With new art and miniatures, TMNT fans are going to have a lot of fun with these new games."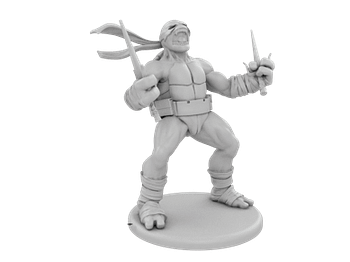 There will be two volumes for the new game, both heading to Kickstarter in January for funding. Both Change is Coming and City Fall will bring brand new miniature sculpts to life, with at least 30 unique character designs planned for the game's release. There will also be plenty of iconic art that TMNT fans have known and loved for decades!
We want to use Kickstarter as a way to bring the fun of Teenage Mutant Ninja Turtles Adventures to more fans and gamers, while allowing us to create even more components and elements for the game that would not be possible through regular retail release," says Jerry Bennington. "This will be the first in a series of Adventures-branded miniatures games that will bring some of the industry's most iconic properties to the tabletop, so fans will have a lot to look forward to through 2019.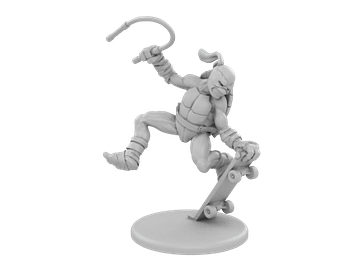 If you're at PAX Unplugged this year, head over to IDW's booth (#3148) to check out the game and maybe get in a demo! For more on Teenage Mutant Ninja Turtles Adventures and announcements on the Kickstarter campaign, follow along on their Facebook page! These miniature sculpts are exceptional, it will be great to see what the rest of the line looks like!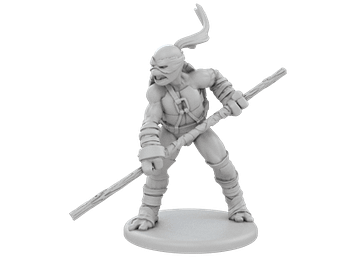 take on the Teenage Mutant Ninja Turtles to the games world! For the