"To The Moon 3: Impostor Factory" Announced With A New Trailer
A little bit of indie game news today as a total surprise as well, we got an announcement trailer for To The Moon 3: Impostor Factory. For a while now we were under the impression that the upcoming game from Freebird Games was something totally different and wasn't tied to anything. But Kan Gao shocked us by released a new trailer today, with the title proving it's the third game in the series. Along with this interesting bit of text added to the Steam page. Enjoy the trailer for To The Moon 3: Impostor Factory as we all now figure out what's going on with this game.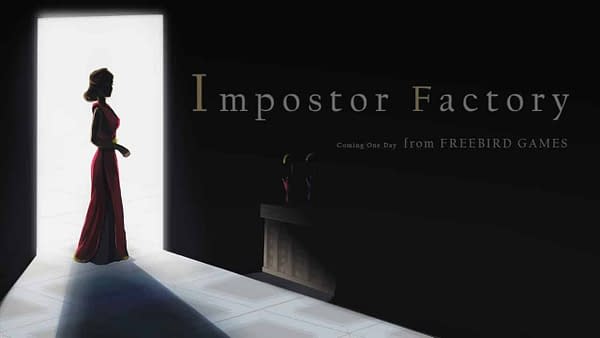 Dr. Rosalene and Dr. Watts have peculiar jobs: They give people another chance to live their lives, all the way from the very beginning.

But this isn't their story. Probably.

Instead, it's about Quincy. Let me tell you a story about him.

One day, Quincy was invited to a fancy parteh at a suspiciously secluded mansion. So he accepted and went; because even though the mansion was suspicious and secluded, it was also fancy and had a parteh.

In fact, it turned out to be so fancy that there was a time machine in its bathroom. Quincy could wash his hands and time-travel while he was at it. Talk about a time-saver!

But of course, then people start dying, because that's what they do. And somewhere along the way, things get a little Lovecraftian and tentacles are involved.

Anyway, that's around 1/3 of what the game is really about.