Tonight Is Cubone Spotlight Hour In Pokémon GO: March 2022
Tonight is Cubone Spotlight Hour in Pokémon GO. From 6 PM – 7 PM tonight, Cubone will be appearing with increased frequency in the wild. It will also be responding more frequently to Incense and will even pop up in spawn points that are not normally active. This is the first Spotlight Hour of March 2022 in Pokémon GO. Let's get into the details.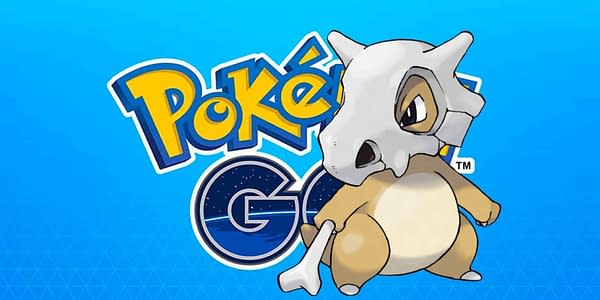 First up, yes, Cubone can be Shiny. If you do not have Shiny Cubone, this is going to be a terrific time to get out there and play Pokémon GO. If you do have Shiny Cubone (and Shiny Marowak) already, this event may still be worth playing. Yes, it may be a bit irritating that a Spotlight Hour for a Kanto Pokémon is happening on the day a new Generation drops as part of the Welcome to Alola event, but the bonus of double transfer Candy may be useful for those who played Pokémon GO Tour: Johto. What better time to clean out your storage?
Note, though, that Incense may be unreliable tomorrow. Niantic is nerfing stationary Incense and we don't yet know how bad it's going to be. They write:
[We] wanted to give you a heads-up on some adjustments that we're making on March 1, 2022. For the Season of Alola, we'll be increasing the number of extra daily free Raid Passes that Trainers can receive. Additionally, the stationary Incense bonus will be removed, but a new bonus that increases Incense duration from 60 minutes to 90 minutes will take its place. As we continue to develop Pokémon GO, we'll be monitoring the impact of these changes and making any needed adjustments.
Here is the current schedule of Spotlight Hours scheduled for March 2022 in Pokémon GO:
Tuesday, March 8th, 2022 from 6 PM – 7 PM: Exeggcute Spotlight Hour with a bonus of double evolution XP
Tuesday, March 15th, 2022 from 6 PM – 7 PM: Growlithe Spotlight Hour with a bonus of double Catch Stardust
Tuesday, March 22nd, 2022 from 6 PM – 7 PM: Sudowoodo Spotlight Hour with a bonus of double Catch XP
Tuesday, March 29th, 2022 from 6 PM – 7 PM: Paras Spotlight Hour with a bonus of double Catch Candy