Toy Fair New York: Star Wars Black Series, Solo, and How Much Do You Want a Sail Barge?
The Star Wars brand team was on hand Saturday afternoon at Toy Fair New York to give us a glimpse of their Black Series offerings for the year, along with Solo reveals and more details on the return of The Vintage Collection. Plus, one more giant reveal that asks us Star Wars fans: Just how badly do you want that toy?
First, Solo. Lots of 3.75 inch figures are coming, including a new trooper with an insane wash on him, and all of the main characters from the film. They are all five POA, so if you do not collect those then you are missing out. They all have excellent sculpts and display really nicely.
There was a ton of Black Series reveals. Hoth Leia, General Holdo, more of that Solo trooper, Zuckess, more astromechs. Finally a Gamorean Guard, and he has a hinged jaw! Commander Wolfe to go with our Captain Rex, Tarkin looks awesome — just all kinds of cool Black Series 6 inch heading our way.
What everyone in the room really cared about, though, is the return of The Vintage Collection. Looks like this year we will not be getting a TON of these, but they did reveal a few newbies like Cassian Andor, Luke Skywalker from The Force Awakens, and the trooper from Solo. Han Solo himself makes an appearance on a Vintage Card, as well. We will also be getting vehicles in vintage packaging, with the Imperial Assault Tank making an appearance. The first figure of Doctor Aphra from the comics will also be on a vintage cardback. The numbering will continue from the end of the first line, and that WILL include exclusives. One such exclusive shown on a slide was a Rey on Ach-To training figure, exclusive to Walmart.
Forces of Destiny was on full display, as well. Contrary to some chatter we've been hearing, this line is not done. Already revealed figures will see release, including Ahsoka, Luke, Yoda, and Padme. After that, the line will be reassessed and move forward.
Then, a dream piece for any Star Wars collector was shown: Jabba's Sail Barge. A whopping four feet long, featuring tons of little rooms and even a stuffed, dead baby Rancor on the wall. And it will come with an in scale Jabba. It has a cockpit. It is everything we could have ever dreamed.
The catch?
It is part of Hasbro's new Haslab program. Basically, to get this thing made, it has to be crowd-funded and paid for by us fans. They need 5000 orders by April 8th to proceed with making it. The cost?
$500.
Well then.
Check out all the figures down below, including some pics of the Barge and some slides about its creation and such with the Hasbro Haslab program.
---
---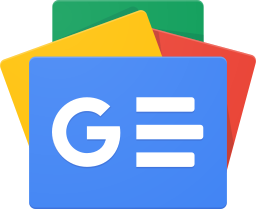 Stay up-to-date and support the site by following Bleeding Cool on Google News today!