Along with the festivities that Twitch will be doing during Prime Day this year, you're also going to get a fake shopping network called Twitch Sells Out. There's not a lot to this specific story other than Twitch made it a separate surprise to reveal past the regular Prime Day events. Basically, they'll have a 24-hour network running on their Presents channel hosted by several different streamers (who will be announced on July 10th) trying to get you to buy some goodies they'll have on sale. Here are the finer details for now, which we're guessing we'll know more about in the weeks to come.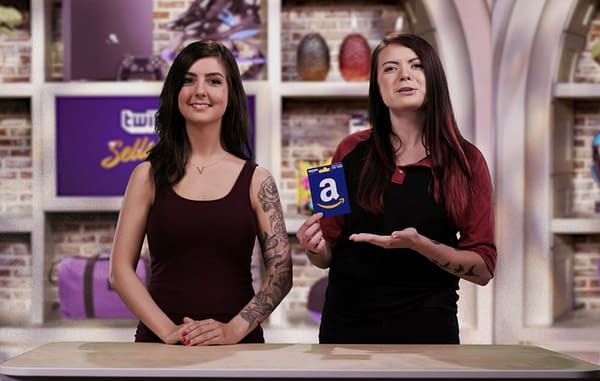 This year, our favorite made-up holiday, Amazon Prime Day, takes place July 15 & 16. To celebrate, Twitch is hosting our very own live shopping show on TwitchPresents that promises to be unlike anything you've ever witnessed…but, like, in a good way. It's called Twitch Sells Out: A Prime Day Special Event, and it starts July 15 at 10am PT.

We've gone through every single item on sale for Prime Day and curated the best of the best for the Twitch Community. During two, twelve-hour broadcasts—one on July 15 from 10am to 10pm PT; the second on July 16 at the same time—dozens of your favorite Twitch streamers will be showcasing deals on everything from games and gaming peripherals, to kitchenware and electronics. They'll also dive into previously unseen demos and gameplay of some of the most anticipated releases of the year. And you can buy or pre-order it all instantly on stream. We'll even shine the spotlight on some of Prime Day's more…unusual items for sale. You'll just have to tune in to see what we mean.
Enjoyed this article? Share it!