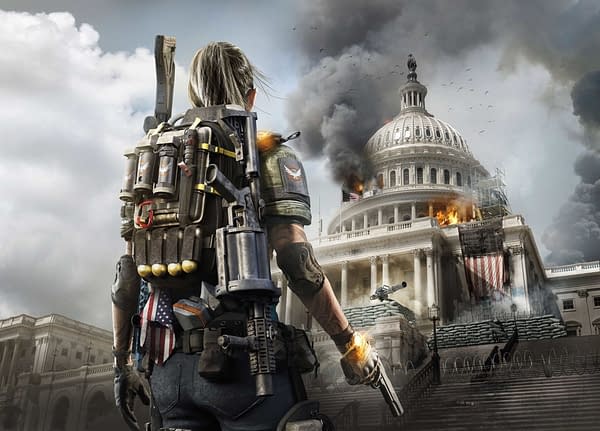 Ubisoft has responded to problems with The Division 2 beta client by advising players to reset the client every couple of hours to avoid crashing. While that is certainly a fix for unstable game code, it isn't exactly the fix players want, since its the kind of thing we could all figure out on our own.
Another problematic but known issue involves accepting friend invites from within the game. If you don't have the game client open and accept an invite, it will crash the client, so players will want to make sure they launch the beta before accepting any invites to play with friends.
From the Ubisoft Blog:
During the Private Beta, we will be fully testing Tom Clancy's The Division 2 together with you and we cannot wait to hear what you think about it. To ensure the smoothest game experience, we will be publishing a list of Known Issues on the forums that we are aware of and working on fixing. There are two important ones that we want to raise before the Beta itself starts. These are high priority issues for us that will be fixed, but are present in the Beta.

We are aware of an issue where your game client will crash after an extended gameplay session. To circumvent this, we recommend that you restart your game client every two to three hours.

Secondly, on all platforms, if you are outside the game and receive a game invite from a friend within the game, your client will crash at launch. To work around this problem, make sure to start the game first and join group directly from inside the game.
Granted, the problems are annoying, but not exactly detrimental. Sure, having to log out and relaunch a client every few hours is annoying, but it does mean you have to keep a closer eye on how much of the game you're binging. Which is the kind of thing your doctor will probably be thankful for.
It also means that the beta is not completed game code and we can expect problems like this to be worked out by the time the game launches. This is a pretty new thing for Ubisoft, as they've mostly run "beta" weekends just ahead of a game's launch for the last couple of years. Which honestly means the beta tests aren't beta tests, since there's no time to patch any bugs.
We just wish the advice was a bit more dedicated than "try turning it off and then back on again."
Enjoyed this article? Share it!