Ubisoft BlueByte Brought Anno 1800 to the PC Gaming Show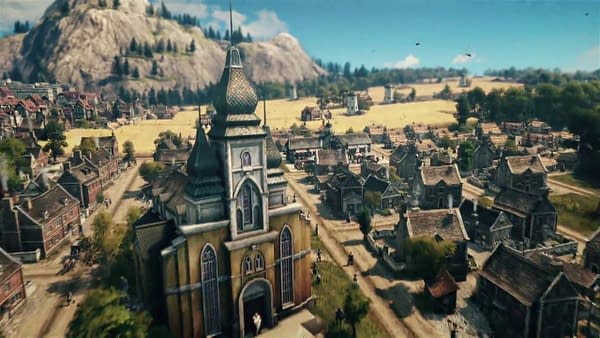 Ubisoft BlueByte brought city builder/strategy hybrid Anno 1800 to the PC Gaming Show today to show off a world exclusive trailer.
BlueByte Executive Producer Burkhard Ratheiser and Community Developer Bastian Thun then took the stage to talk about how dedicated the game is to its community. Following up on Ubisoft's final message from their own press conference, Anno 1800 is setting up a fan-focused development program. The game is being informed by the series' community feedback, which is part of why the game is set between two industrial revolutions.
Additionally, BlueByte has opened up the Anno Union to invite players help out the development team redo Anno 1800's late game stages with feedback. You can join the Union here.
Anno 1800 was announced at Gamescom last summer and will be the first version of the game set in the past rather than the future since Anno 1404 from 2009. So it's been a good nine years since Anno looked backward instead of toward the future.
The game will also have a story mode, for those who like questing in their strategy city-builders. There will also be customizable sandbox and multiplayer functionality as well.
It is set to release on PC this year. You can check out the trailer below.