Universal Monsters Ravensburger Game Horrified Coming August 1st
Universal Monsters board game Horrified is coming soon from Ravensburger, and this may be the UM game we fans have been waiting for. This will be a strategy based board game, where you control a team of heroes with a group to defeat the Universal Monsters. Depending on which classic monster you are up against- Frankenstein, The Bride, The Mummy, The Creature, The Wolf Man, The Invisible Man, or Dracula, the game will be more difficult and the strategy will shift and change. It sounds like a great time for fans of Universal Monsters, and hopefully I can track down a copy and get playing when it hits stores on August 1. It should be found in Target, Barnes and Noble, and hobby stores for $34.99. Check out some more details and pics down below!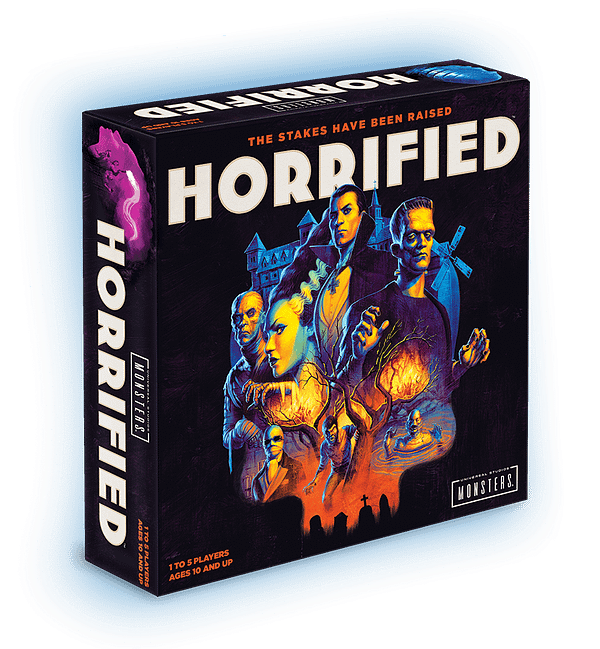 A cooperative game against the world's most famous monsters, the Universal Monsters! The village is under attack! Dracula, The Mummy, Frankenstein's Monster, his Bride, and more are on the rampage, and your team of heroes must defeat them. Each monster offers an entirely unique challenge, and players can adjust the difficulty by playing against a new group of adversaries every game! Overcome them all before the horror overwhelms you!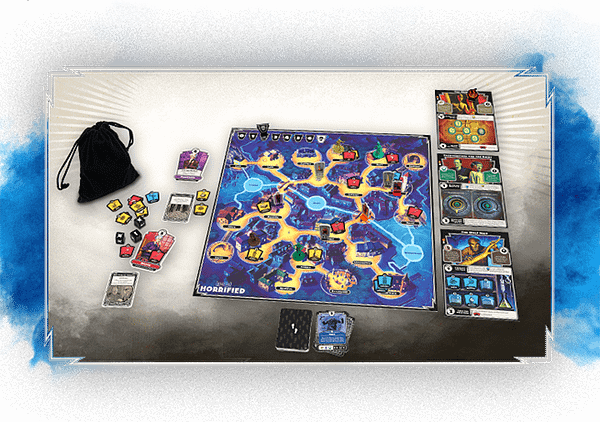 Includes handsome, high-quality sculpted miniatures of the Universal Monsters (Frankenstein, The Bride of Frankenstein, The Wolf Man, Dracula, The Mummy, The Invisible Man, Creature from the Black Lagoon)
• Innovative, easy-to-learn game play with varying levels of difficulty
• Cooperative game, where players work together against the monsters
• Each unique monster requires different strategies and tactics to be defeated