Ashes of Creation: Apocalypse is Now Live in Beta Phase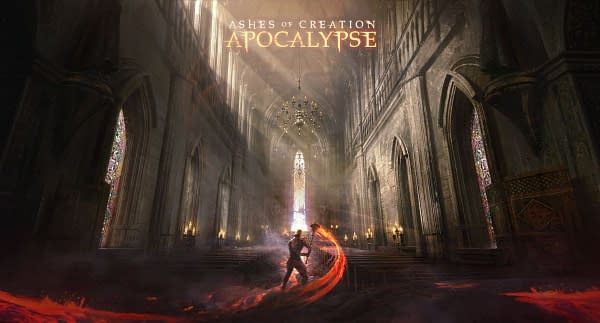 Ashes of Creation: Apocalypse servers are now live and ready to take players through the apocalypse of Verra. Now, before you get concerned about your Ashes of Creation progress getting reset during the apocalypse, its not a server wipe for AoC, but rather a standalone prequel game.
The official Ashes of Creation: Apocalypse site gives a solid description of what players can expect when the log in to the new servers:
Fight for your survival or die trying! Apocalypse is the standalone prequel to the upcoming epic MMORPG Ashes of Creation. It is both a testing ground for new systems and content in Ashes of Creation, as well as a unique last-man-standing action game where magic, steel, and chaos reign supreme. Ashes of Creation: Apocalypse is a high fantasy, Free-to-Play experience where no two battles are ever the same.
Players who log in to Apocalypse can collect experience and earn free rewards by completing quests in the matchmaking process. Apocalypse is a free-to-play arena available to everyone, so it serves as a gateway into the main MMORPG Ashes of Creation.
It also serves as a good way to prepare for the upcoming Castle Sieges and Horde modes in the main game.
Because Apocalypse is a separate game and is in beta, you'll need to follow the account migration instructions:
During the launch of Apocalypse's beta, we have deployed our new website, which will require all users to first login to the new website before you may play the game. You must use your existing username and password in order to complete the process.
Finally, you can check out last week's live-stream with a 30-minute developer playthrough of Apocalypse with the MMORPG systems turned on, because both games essentially run interchangeably. The dev stream is below.