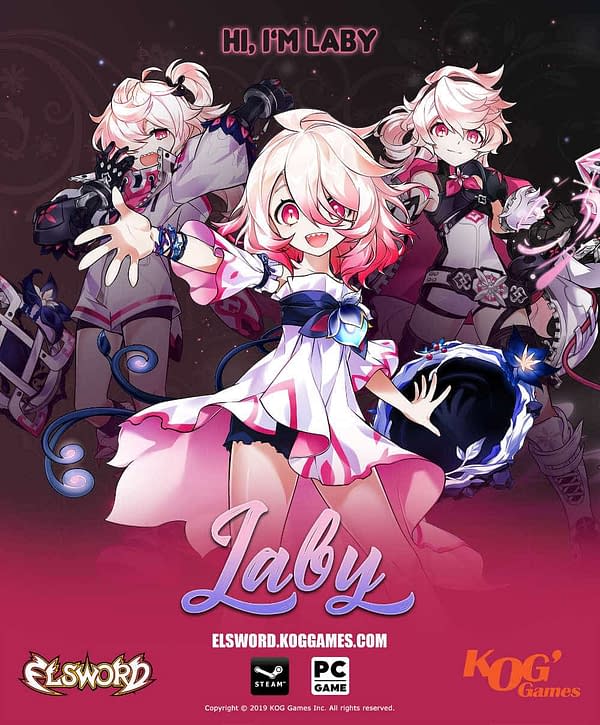 KOG Games released a new playable character for their 2.5 D action MMORPG Elseworld called Laby. She's a brawler-style fighter who uses a mirror to augment her hand-to-hand combat. She's officially gone live in-game, with a brand new event to celebrate her release.
Her official character description reads:
Laby, short for Nisha Labyrinth, is a dynamic and explosive, in-your-face brawler with a unique style, all her own. She lived deep within the Black Forest for what may have been an eternity, but she left to learn about who… or 'what' she really is. Everything is exciting and new to Laby and she is always eager to learn more about herself and the world around her. Laby's mirror, Nisha, is her trusted ally and confidant; it helps her out as if it has its own conscience. Adept at using her fists, she will occasionally utilize her mirror in combat. Couple this cute, mysterious character with a brooding and engaging story, seething with fantasy, bamboo forests, pirates and a dark undertone and you have Laby, one of the most anticipated character releases to date.
However, if that's not enough lore for you, you can find more information on Laby here.
If you want to see exactly how a mirror can help in a fight, feel free to check Laby and her mirror Nisha out in action below.
Enjoyed this article? Share it!