The cyberpunk-style asymmetrical shooter, Gold Express was confirmed at Pax to release in an early access state during Fall 2019.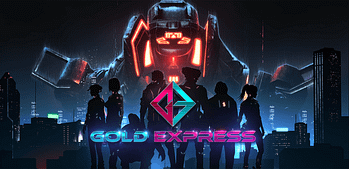 Developed by indie dev, Dawn Studios, Gold Express features 4v1 multiplayer akin to Dead by Daylight. A team of four players are required to work in tandem to defeat a rogue AI unit. The title is currently in beta, but players can join the Gold Express' Discord server for access to the beta. For a more polished experience, Gold Express' Steam page will provide updates as the game inches closer to its 2019 early access release. According to the developer, Gold Express will remain in the early access phase for at least six months. During that time, the game will be updated regularly with additional characters and maps. The price is expected to increase gradually as more content is added to the game. At the launch of early access, Gold Express will feature four playable "predator" AI characters and six playable humans attempting to escape.
It's currently only expected to come out on Microsoft Windows.
Enjoyed this article? Share it!