It Looks Like The Wolf Among Us Is Coming To Xbox's Games With Gold Next Month
It's nearly that time again where we find out the upcoming list of free games for subscribers of Xbox Live and PSN. With March somehow already on its way out, we can probably expect official announcements any day.
Well, it seems on Xbox's side, we already have a sneak peak and it's a great title. On Reddit, this picture showed up seemingly showing a listing that slipped a little early, supposedly revealing that Telltale's The Wolf Among Us will be one of the games on offer in April. Take a look: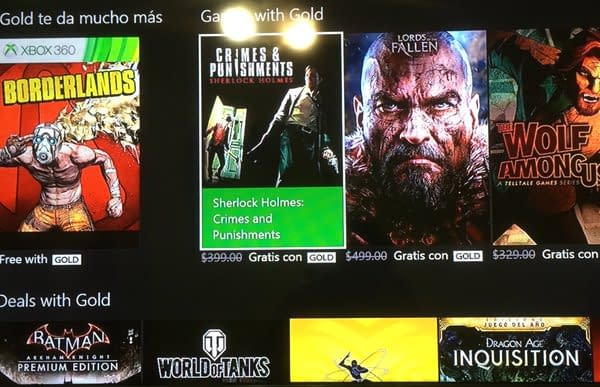 I'd call that a win for sure. The series, based on the comics is really worth diving into if you can. There really is lots to like about it.