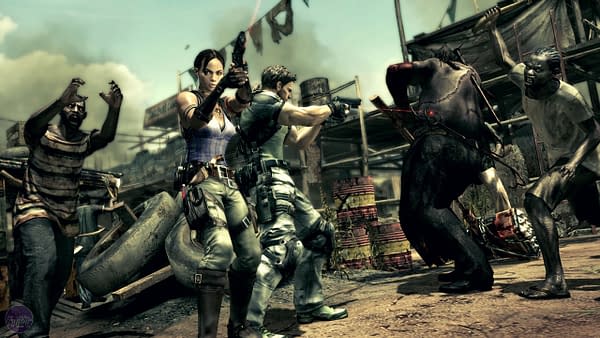 Capcom are currently going through the process of bringing some of their newer Resident Evil games to the current generation. Resident Evil 6 just slid out, and 5 and 4 are slated for release too.
As it turns out, Resident Evil 5 isn't far away at all now. Capcom have now said (thanks to a slip on the Xbox One store) that the game will be coming June 28th. This version will feature 1080p graphics, and will run at a better frame rate than it's last generation counter parts.
Resident Evil 6 only came out last month, so that means that the most anticipated of the three, Resident Evil 4 can't be too far away now. Not that 5 doesn't have its moments.
Enjoyed this article? Share it!