Klabater has officially announced that the French Revolution-themed title developed by Polyslash, We. The Revolution will be launching on Nintendo Switch, PlayStation 4 and Xbox One on June 25, 2019. Nintendo Switch owners can already pre-order the game.
We. The Revolution launched for PC on March 21, 2019 to became something of an indie hit, reaching the 2nd position on the Steam top sellers list and landing in the top 5 games streamed on Twitch within in a week of its premiere.
Focusing on a quality transition to consoles, the development team has focused on adjusting the game's mechanics for the Xbox One, PlayStation 4, and Nintendo Switch, especially when it comes to controls as We. The Revolution was built for mouse and keyboard and uses a lot of point-and-click controls. Polyslash Studio and Klabater are collectively working to creating an intuitive interface allowing players to enjoy the game with console controllers.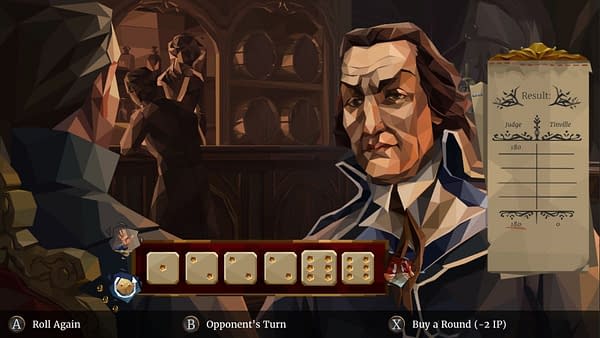 "We. The Revolution debuted in great style earlier this year receiving superb reception and fantastic scores both in media and among the players."- said Lukasz Mach, Head of Marketing & PR at Klabater – "We know that many gamers who love story-driven narrative games are waiting impatiently for the console edition and we are doing our best to smoothly transition the game to current-gens. We are excited that so many new players will have a chance to check out We. The Revolution."
We. The Revolution is a unique game with a singular art style set in the blood-soaked and paranoid world of the French Revolution. As a judge of the Revolutionary Tribunal, you will have to trudge through this setting passing sentences, playing a dangerous political game, and doing everything in your power to not to be guillotined as an enemy of a state.
We. The Revolutionwill be released on Xbox One, PlayStation 4 and Nintendo Switch on June 25, 2019.
You can check out the console edition teaser below.
Enjoyed this article? Share it!