What's in the Box?! – Loot Tees – August 2018
It may have come a little late, but when we finally received out August box from Loot Tees, we were ecstatic to find what was inside. This is, at least for the longtime geek in us, one of the best "you have to know what's up" designs we've seen in a while. The shirt has a logo for the Paper Street Soap Company in simple black print on a gray background, and overlapping it in hot pink is a smiley face with the words Project Mayhem across the bottom. Now, I wore this shirt for a day to a few places and a concert with friends to see who might get it, and apparently, it takes a selective eye and memory to catch that this is a Fight Club shirt.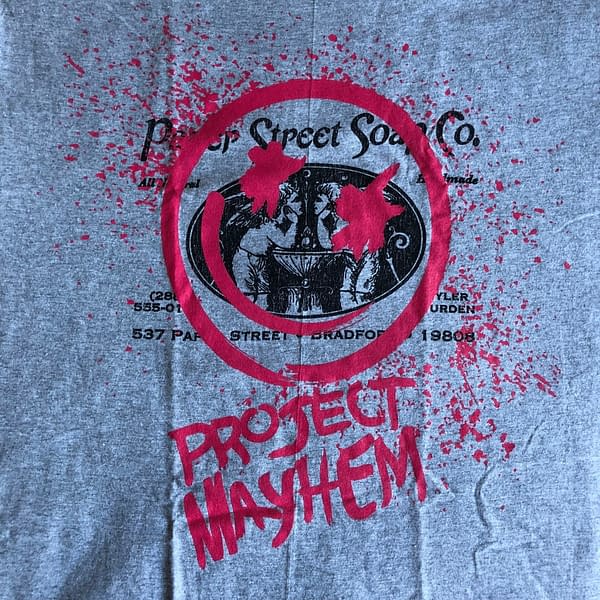 This is well done and is everything a geeky t-shirt should be at times. It's two references to the same film thrown onto one design with the goal of making you flip out that you caught it. And to the people who look at it and don't get it, either because they've forgotten or haven't seen the film, it's your own little inside joke. Someone thought it was a Nirvana t-shirt for a moment, which I didn't mind and was kinda funny. This is one of the best Loot Tees items I've been sent all year, and if you're a Fight Club fan and snagged one, you know the love I have for this right now. I'm stoked to see what the company send me next month.