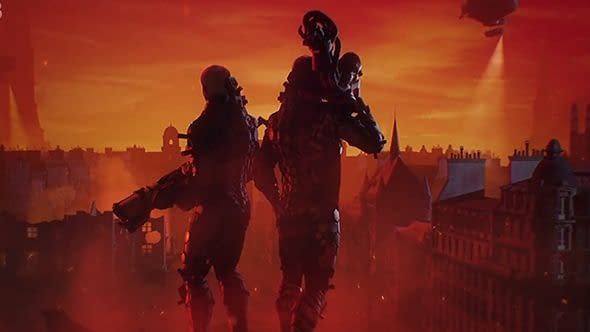 According to Bloody Disgusting, the Switch edition of Wolfenstein: Youngblood will only receive a digital release. Which means you can't lick a Switch cartridge of Youngblood and will have to clear space on your SD card for the download.
From Bloody Disgusting:
With Wolfenstein: Youngblood on the horizon, you might be wondering how the Switch port is going to work. Well, in spite of the announcement that the game would be a physical and digital release for Nintendo's console, it turns out that according to a story by Nintendo Everything, Bethesda has opted to go the total downloadable route.

In lieu of a cartridge, those who purchase the game at Gamestop, Walmart or another retailer, the box will contain a download code, just as if you were to purchase the game digitally. This is the same case with Amazon, too.

Given that cartridges are still expensive to make, it makes sense for Bethesda to go this route. Even with the Switch versions of DOOM and Wolfenstein II, players still had to download the rest of the game after installing from the cartridge.
Wolfenstein: Youngblood hits July 26, 2019, for PC, PlayStation 4, Xbox One and Nintendo Switch.
Enjoyed this article? Share it!